Terms and conditions for webshop orders
The following general conditions of sale and terms of delivery shall apply to all offers, sales and deliveries by Eurobib Direct / thedesignconcept
CONDITIONS OF SALES AND TERMS OF DELIVERY
- EUROBIB DIRECT
All prices are stated in pounds sterling GBP exclusive of VAT. In the event of direct mail or webshop campaigns which mention special terms and conditions, these terms and conditions apply to any orders placed.
1. TERMS OF PAYMENT
Payment terms are net 30 days from the date of invoice, unless otherwise agreed. You will receive an invoice, so no online payment is required. In the event of late payment, thedesignconcept charges default interest at a rate of 8% per month or part thereof. Please note that products sold remain the property of thedesignconcept until they have been paid for.
2. PAYMENT
Danske Bank London
GBP account no.: 2200 6894
Sort code: 30 12 81
SWIFT: DABAGB2L
IBAN: GB19 DABA 3012 8122 0068 94
3. WARRANTY
We offer a two-year warranty for material and manufacturing defects. Your invoice serves as proof of warranty. If you wish to make a claim under the warranty, you must state the invoice number.
4. DELIVERY TERMS
Orders for products in stock will be shipped within 1-3 working days. The delivery time in the catalogue and in our webshop is indicative. You will receive an order confirmation with delivery time from our customer service department. Do note that we plan to send your order in one shipment when the product with the longest delivery time is in stock.
Orders are delivered ex works. Free delivery is offered on orders over £100. The freight charge for orders below £100 is £12. Orders are dispatched using the most advantageous shipping option, unless otherwise agreed. 
Orders dispatched to addresses outside mainland UK may be subject to a delivery fee. Orders which are not received by the customer due to limited opening hours at the delivery address will be scheduled for redelivery which is subject to an additional charge. You should therefore always provide details about the recipient's opening hours, contact and telephone number on your order.
If you do not receive your order, you may contact the customer service department if you need a consignment note number to track your order.
5. TRANSPORT DAMAGE
In the event of transport damage or missing parcels, the following terms apply:
5A.
Visible damage to products and/or packaging or missing parcels must be documented on receipt by means of a note on the consignment note, which must be signed by the driver. thedesignconcept must immediately be informed in writing of any damaged products. Payment of compensation is conditional upon compliance with this procedure.
5B.
Hidden damage, which cannot be assumed to have been visible on receipt must be reported in writing to thedesignconcept as soon as possible and within five calendar days at the latest. If the damage is reported after more than five days, the claim will not be accepted by the carrier, and you will have to cover the costs yourself.
All types of damage listed under items A and B should be documented by means of photos to expedite the processing of the compensation claim. Products damaged during transport may not be returned to thedesignconcept without prior agreement with the customer service department. The products must instead be stored to allow inspection by the carrier.
6. COMPLAINTS
Complaints (not transport damage - see above) must be made to our customer service department no later than seven weekdays after you have received your order. When you call our customer service department, it will also be decided whether or not the product should be exchanged or credited once it has been returned to us. Products damaged during return transport cannot be credited.
Contact our customer service department
Make sure that any returns are securely packaged to prevent transport damage.
Write the sender's name and customer no./order no. clearly on the return package.
If you want a new product instead of the returned product, you must place a new order. Returns are credited once they have been received by us, unless otherwise agreed.
7. RETURNS
If thedesignconcept has delivered the wrong product or if you have accidentally ordered the wrong product, you must first contact our customer service department to let them know what you want to return. We will then decide whether we can exchange the product, or whether your account should be credited when the product has been returned to us.
As a rule, we accept returns of products in stock. Products in stock are all products without a delivery symbol indicating a delivery time in weeks. In the webshop, these are all products listed as 'In stock for immediate delivery'.
The following applies for returns:
The product must be returned free from defects, in unused condition and in the original packaging.
If you have ordered the wrong product and wish to return it, you must pay the delivery cost + a handling charge of 20% of the order amount.
If thedesignconcept has delivered the wrong product, we will pay the cost of returning the product and credit the full amount to your account.
Make sure that any returns are securely packaged to prevent transport damage.
Write the sender's name and customer no./order no. clearly on the return package.
8. CANCELLING AN ORDER
Whether or not an order can be cancelled, depends on the product in question:
Products in stock – the order can be cancelled by 12 noon on the same day it is placed.
Products to order – the order can be cancelled before the products are dispatched by the supplier.
Custom orders – the order can be cancelled before production starts.
Please contact our customer service department for further information.
9. SUBJECT TO CHANGE DISCLAIMER
thedesignconcept reserves the right to change the conditions with regards to product availability, design, specifications and price. Errors and omissions excepted. Any updates or corrections will be made in the webshop.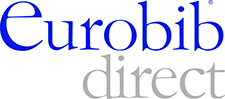 Claims
If you have any claims, please contact:
thedesignconcept
The Old Bakery 
10 Greenlees Road 
Cambuslang 
Glasgow, G72 8JJ
Tel. 44 (0)141 643 9690
Open 
Monday to 
Friday
: 9 am to 5.30 pm.