Modern division of library zones
Køge library is located in the old part of the town and is situated in several joined houses. A part of the children's library is placed in the oldest dated house in Denmark.


In connection with the new interior design of the library, the task for our interior designer Lykke Jørgin, was to create a new and more modern division of the zones, and to separate and highlight the relevant functions and materials.


Thereby, the entrance area has been completely changed to make room for a café and exhibitions, as well as to separate the different functions so it is easy to find what you are searching for. 
A large, significant window on the ground floor is the main object in the new quiet area with a view to the park from a customized bench. Together with the bench, new lounge chairs and carpet highlight the special atmosphere in the quiet area. 


On the first floor, the library wanted to place a music zone with the possibility of playing records. New furniture and a carpet create a room in the room.


In the area between the entrance area and the toddler area, there has been created a zone for children and youth. The existing shelving have been moved for optimal utilization of the daylight. New areas for stay, such as customized niches for reading, have also been created. Beside niches for reading, the customized furniture include a display furniture. 


The colour combination is in cooperation with the library designed by our interior designer Lykke Jørgin. The colours combine the building and functions, as well as highlighting the new division of the zones.   

 

 

subscribe to our newsletter
stay updated with the latest library news
Products used at Køge Public Library, Denmark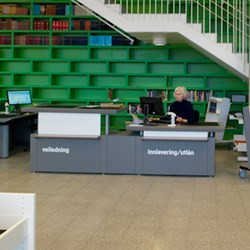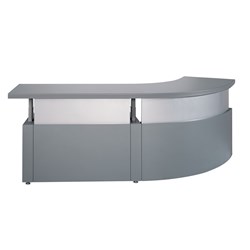 Concertina Counter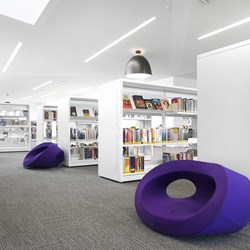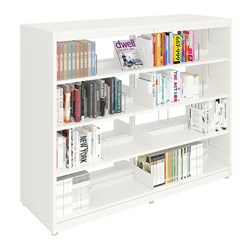 60/30 Classic Shelving