Design: Lykke Jørgin & Camilla Larsen for Eurobib Direct
Easily-placed, adjustable counters for easy accessibility
Stylish, functional and compact Info Pod with inverted oval shaped, recessed front. 
The height-adjustability (electric) and recessed front with increased accessibility allows the visitor to come closer also in a wheel chair or with rollator.
Ideal for large and small libraries as an information point, search station or reception counter.
RFID reader can be mounted under the table top.
Width
1200 mm
Depth
770 mm
Colour
white, dark grey
Material
laminated plywood, powdercoated steel
Fully assembled
yes
Other
Adjustable feet and castors (limited mobility)
Built in cable entry in the table top
Adjustable height
690 - 1,160 mm
Colour: white, dark grey
Do you have a special wish? Contact us for more options.
Item no.: E4683 / 1 pc
Delivery approx. 6-7 weeks
Free shipping from £ 100.00
Two year warranty
Invoicing
Accessories for Info Pod Counter with recessed front
Here you will see other products that fit well with the selected product.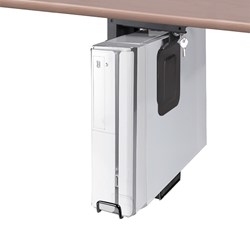 CPU-holder for Info Pod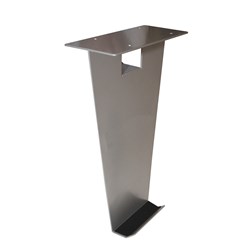 Laptop-holder for Info Pod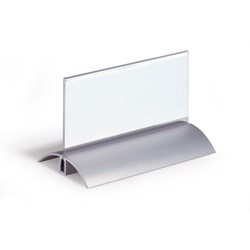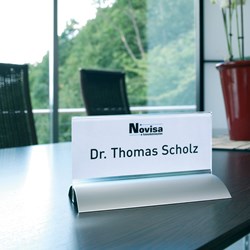 Info Holder Sign
2 pcs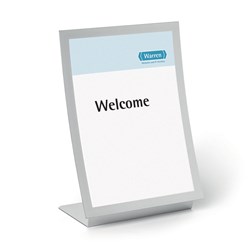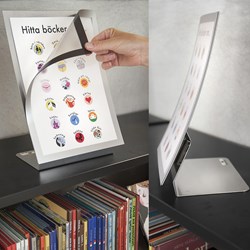 Table Sign Holder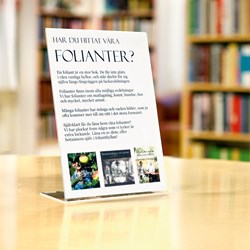 Information Stand Sign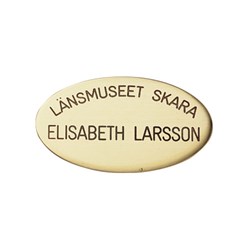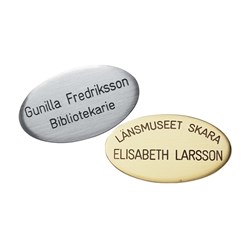 Engraved Name Badge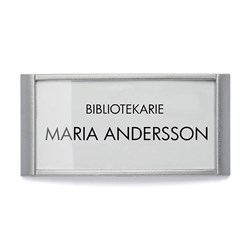 Magnetic Name Badge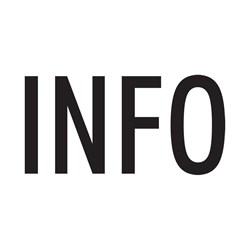 Info Stickers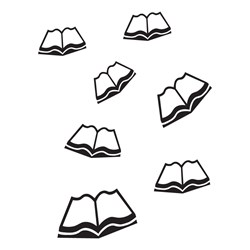 Winged Words Stickers