Denny Library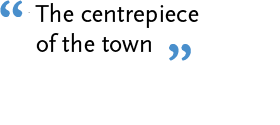 Denny Library in Falkirk
In November 2016 the new Denny Library opened its doors. Thedesignconcept ltd. created a bright, welcoming, modern library for the people of Falkirk.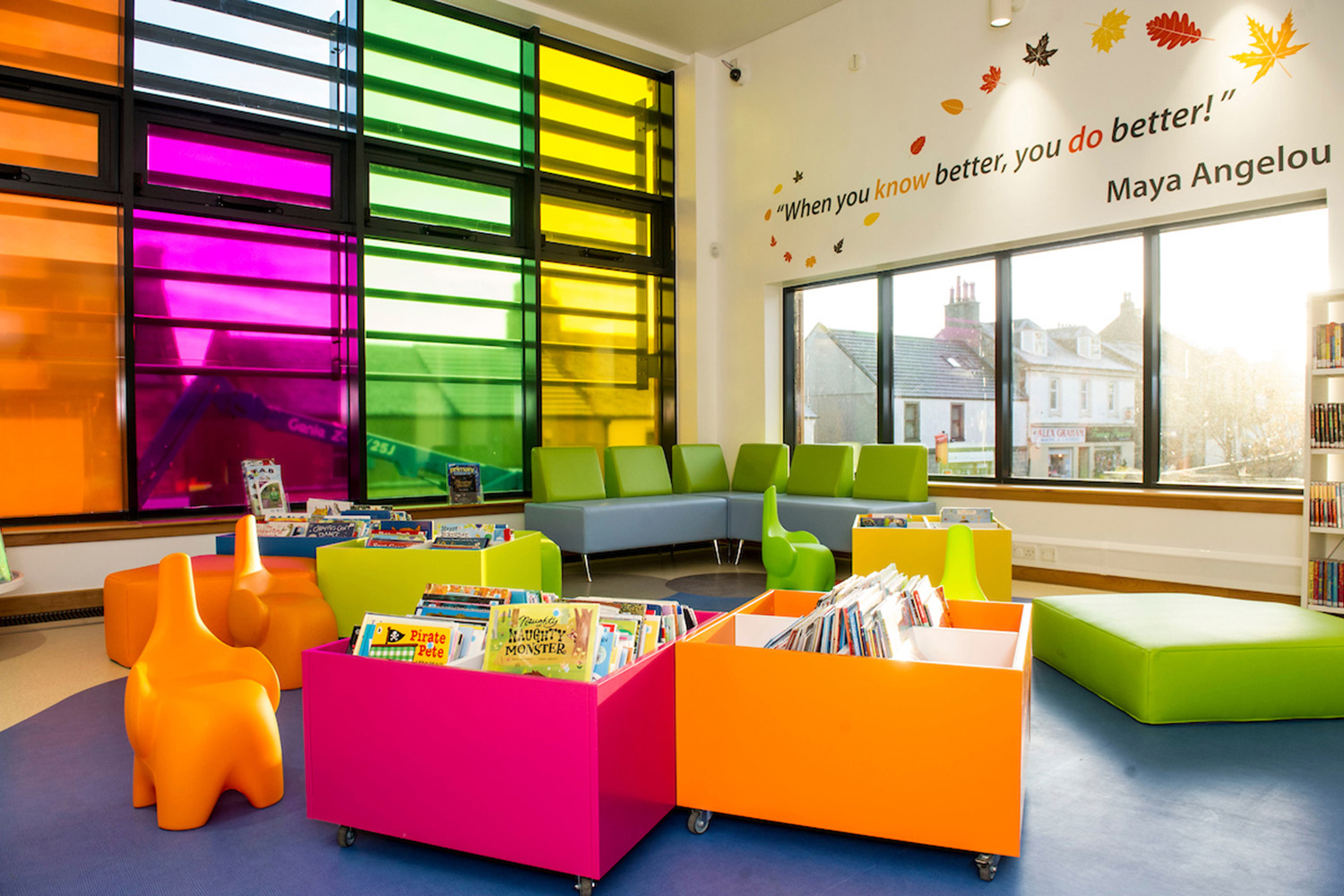 Modern and dynamic library

"Libraries are no longer just about books and we believe that we have created a dynamic environment for leisure and learning relevant for the digital age."
- Lesley O'Hare – Culture and Libraries Manager
As part of a £7.6 million regeneration project, with the library being the centrepiece, the modernised library is entirely flexible to facilitate the library's busy events and activities schedule that is now available to the community.
The new space includes: a community room, informal seating and an incredible children's area that has an undeniable WOW factor.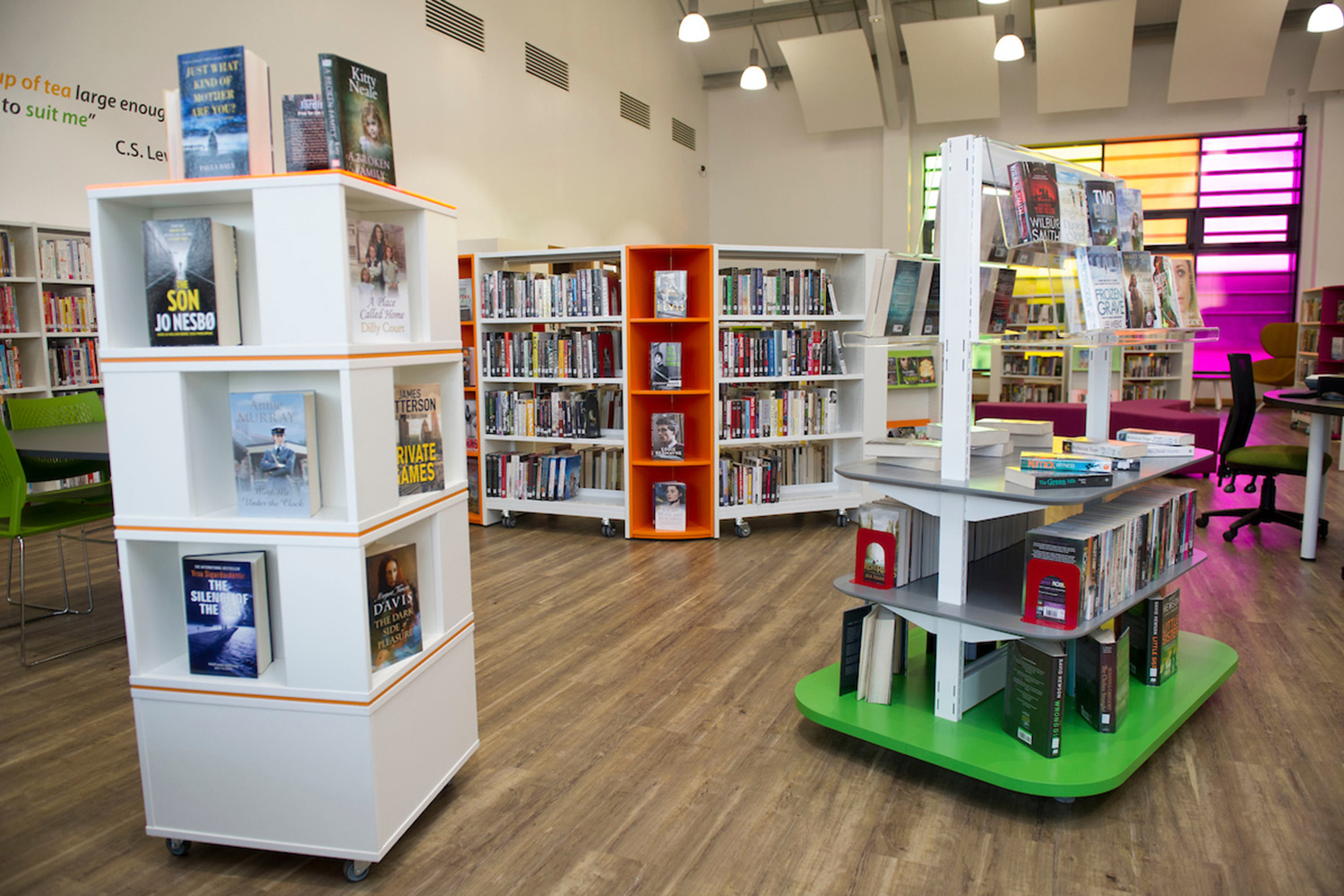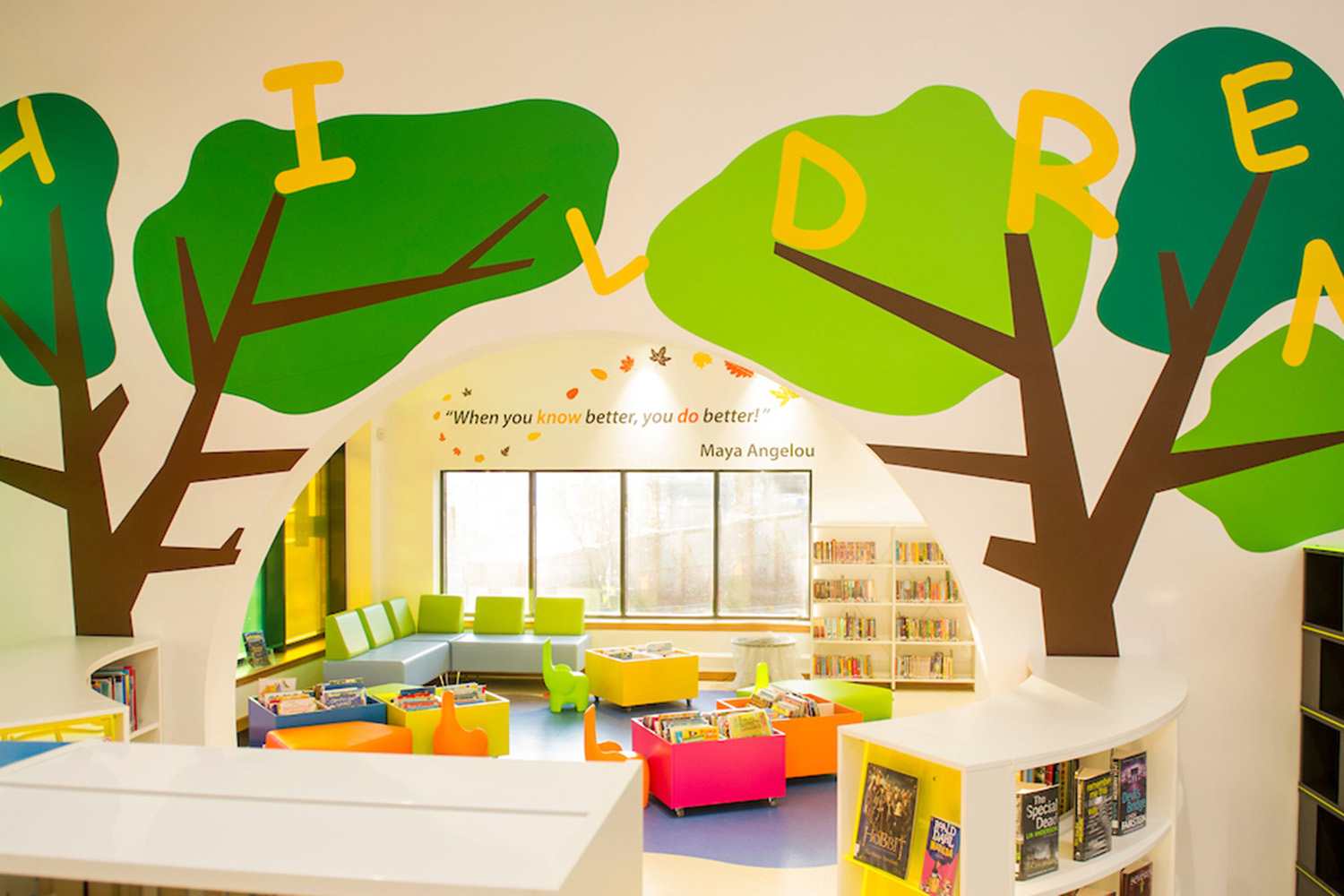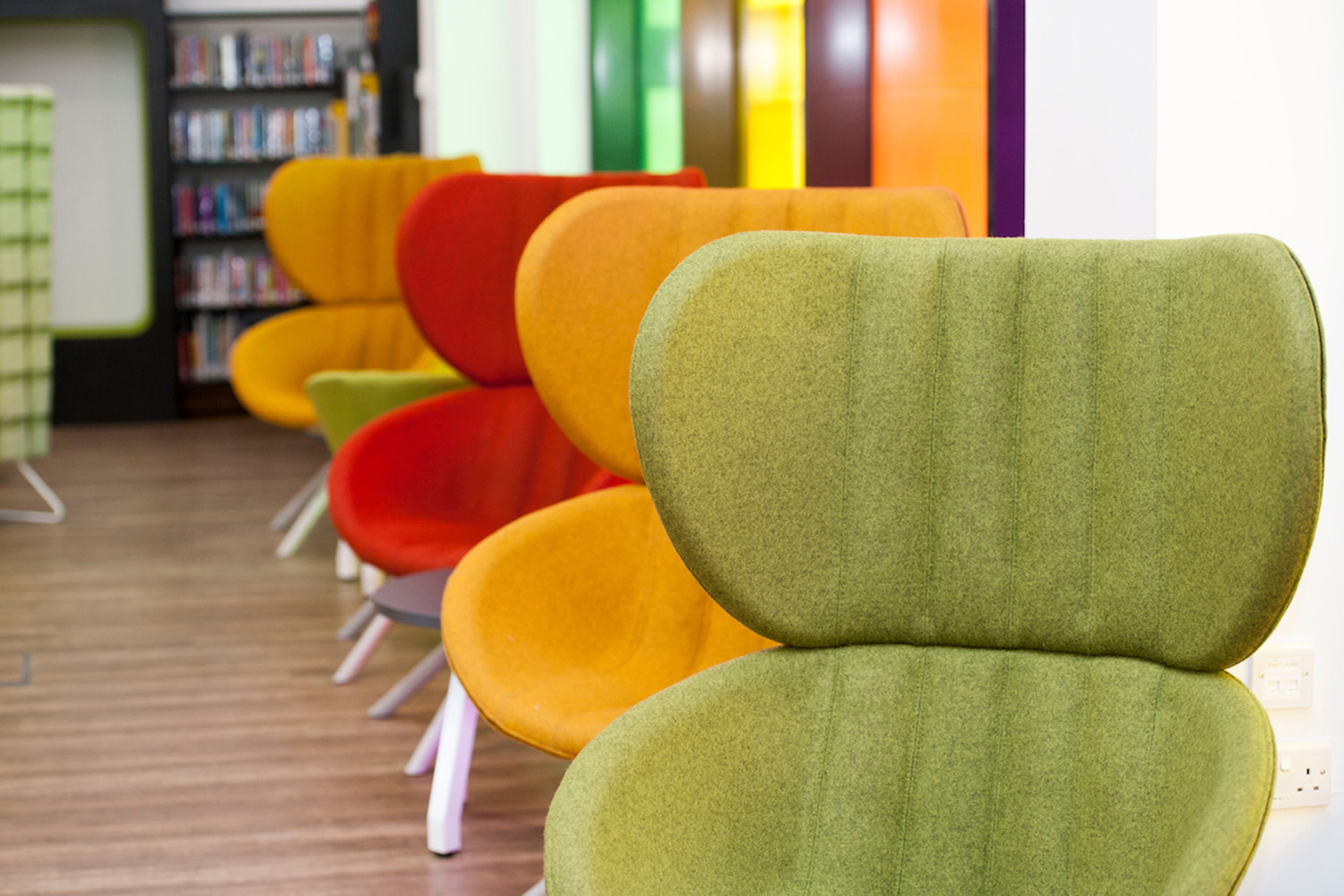 Colours and contrasts
The teen space works in contrast to the children's area, and has a very modern feel with great design aspect. Bespoke black and green Cocoon furniture and high backed sofas make the space feel like a home from home. A PC bank is also readily available for all users in the teen space in the corner of the library.
Soft seating can be found in all areas of the library, encouraging visitors to take a seat, make themselves comfortable and enjoy their surroundings. Colour is even added to the windows which sees the library filled with a colourful glow when the sun streams through.
Neon topped book tower and expo display stand are made in complementary colours. Mikado units create fantastic displays at the entrance. Coloured shelves, inserts and wedges can be seen throughout the shelving system and bespoke graphics in the form of literary quotes can be seen on the walls.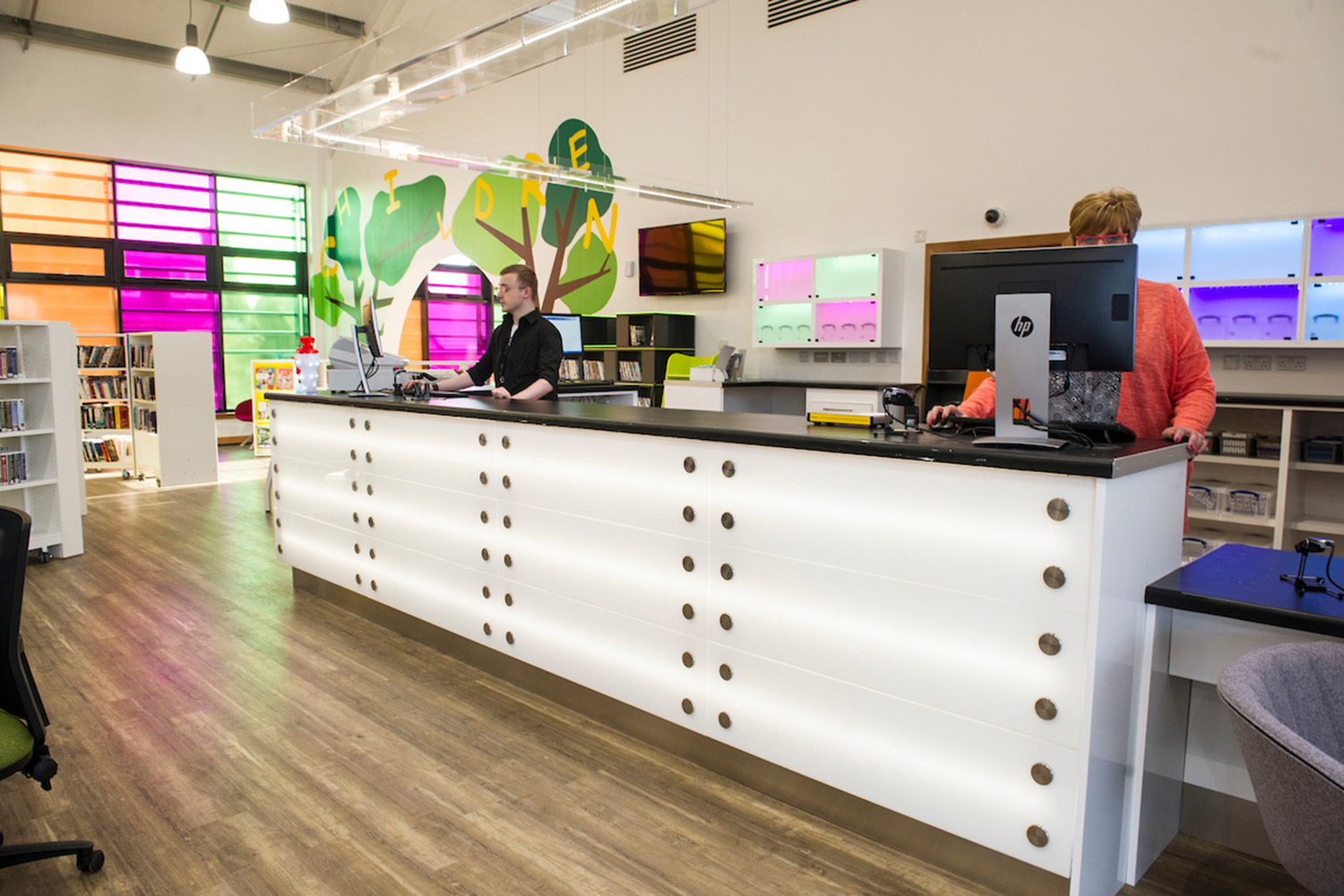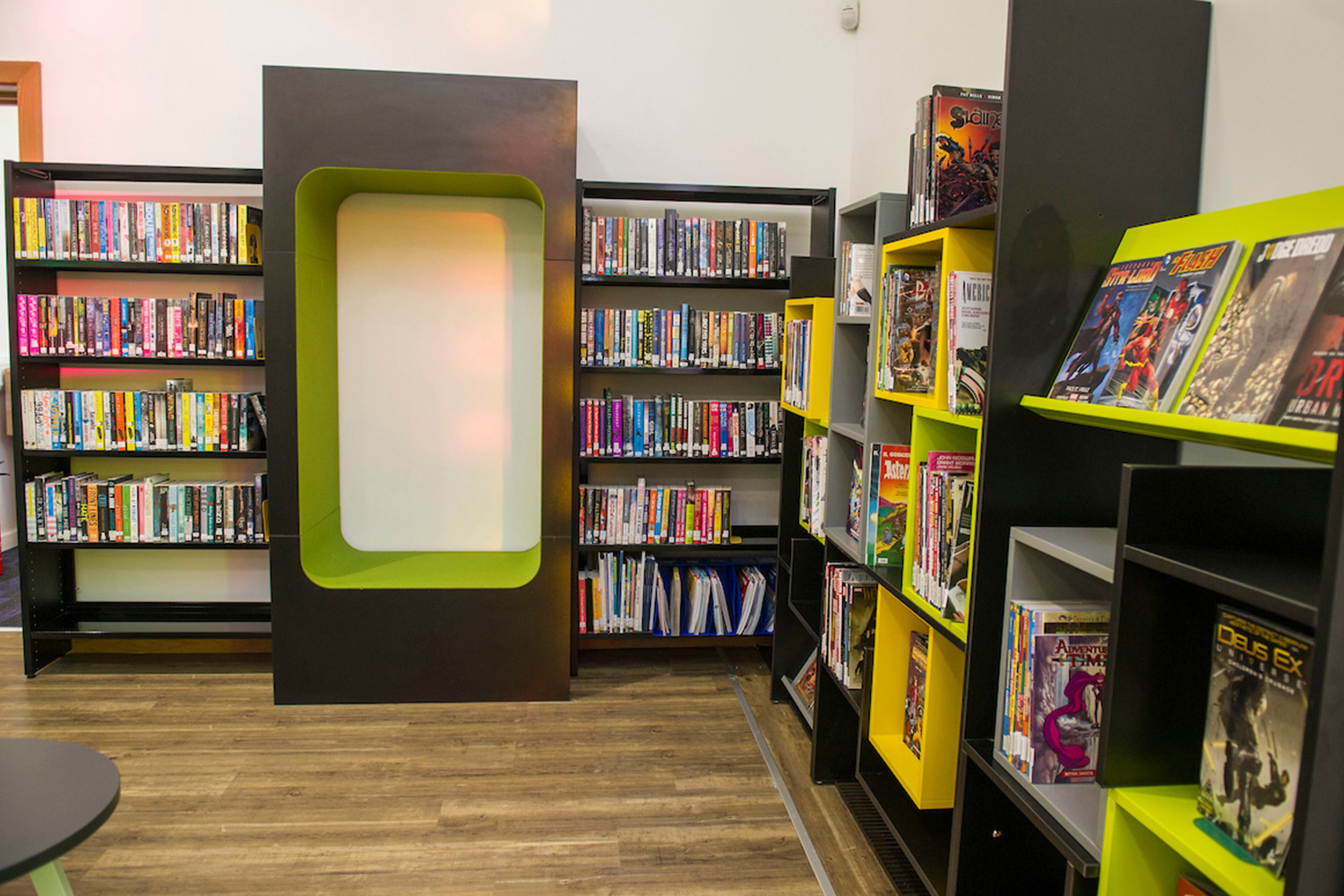 "We chose thedesignconcept ltd. to help us deliver the new library at Denny because their interpretation of our original brief really had the wow factor.
The whole team have been really easy to work with, and have a real in depth knowledge of what a modern public library should look like. However they also listened to our ideas and were able to adapt the original design to fit the space appropriately as the project progressed.
All the furniture and shelving is flexible and can be easily moved, so the space is future proofed and can be adapted for different activities. I am particularly pleased that the finished design has been able to incorporate so many of the ideas from the extensive public consultation process that was carried out.
We are extremely proud of our new library. It is a bright welcoming modern space that bursts with colour. We look forward to welcoming customers old and new to this wonderful new facility."


Vikki Ring
Development Librarian
Falkirk Community Trust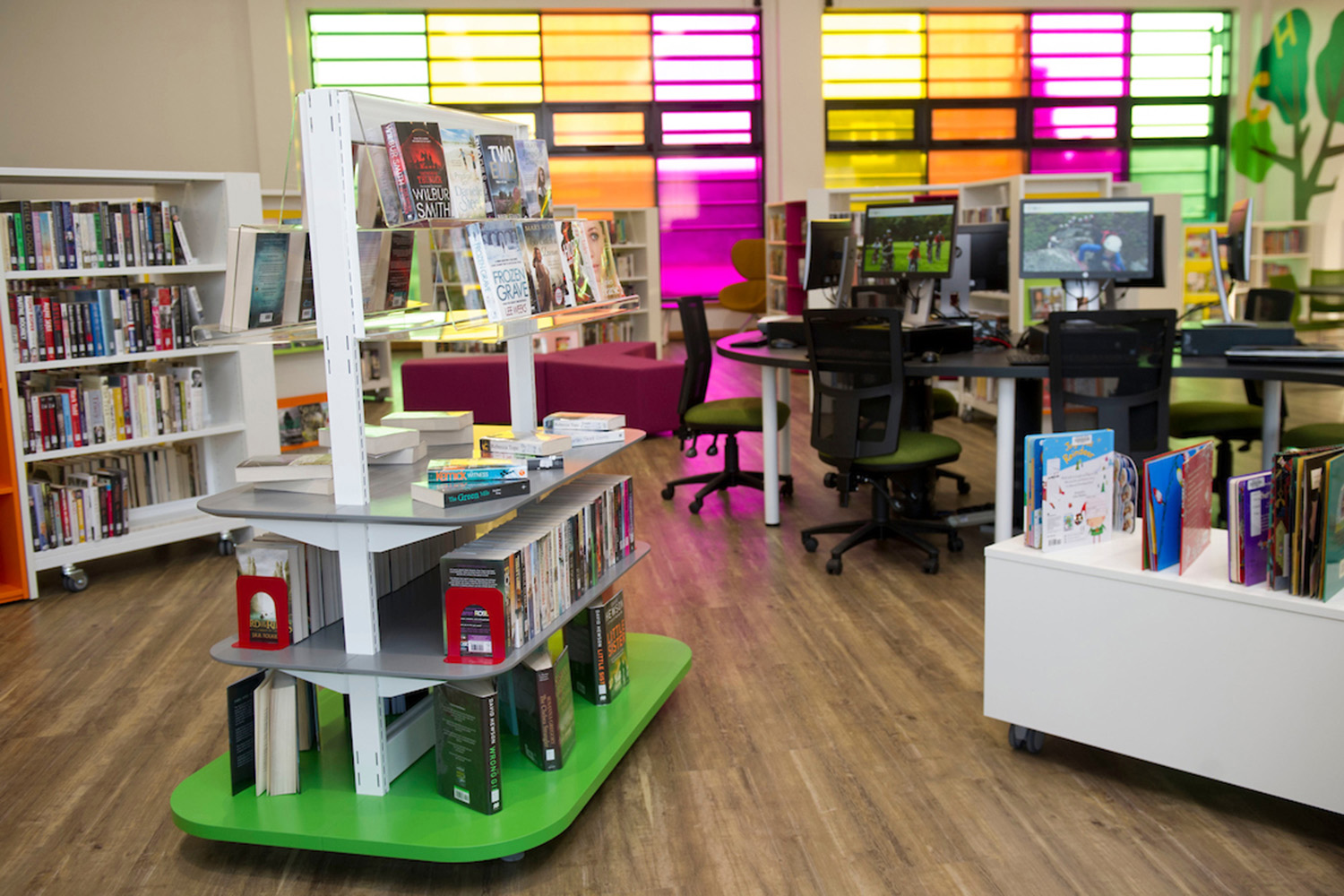 Products used for Denny Library