Formica® high pressure laminate
Excerpt from Formica Case Study, April 2018
Eurobib Direct's Wildlife collection is made of wood from sustainable forestry, and is an example of the company's ambition to develop and deliver environmentally-friendly and -approved products. The solid construction in the collection is specially designed for libraries and other learning environments. It incorporates smart features, imaginative design, and good material choices for care of both users and the environment.
Children are more vulnerable than adults when it comes to different factors in our immediate environment, due to both their physique and their movement patterns. Chemicals and environmental pollution are all around us in our day-to-day lives, with young children in many cases being more exposed than adults. There are several factors that contribute to this. For example, a child's high metabolism, respiratory rate and permeability through the skin cause them to have a relatively high intake of environmental pollution. In addition, a child's organs are still developing, causing pollutants to remain in the body longer.
To ensure good indoor air quality, Formica's product range is GREENGUARD® Indoor Air Quality certified for interior building materials with low VOC emissions.
The GREENGUARD Environmental Institute (GEI) has developed standards to define products and processes with low chemical emissions and particulate emissions for use indoors. The standards establish certification procedures, including test methods, permissible emission levels, collection of product samples, the actual tests, as well as programme application processes, toxicity limits and approval.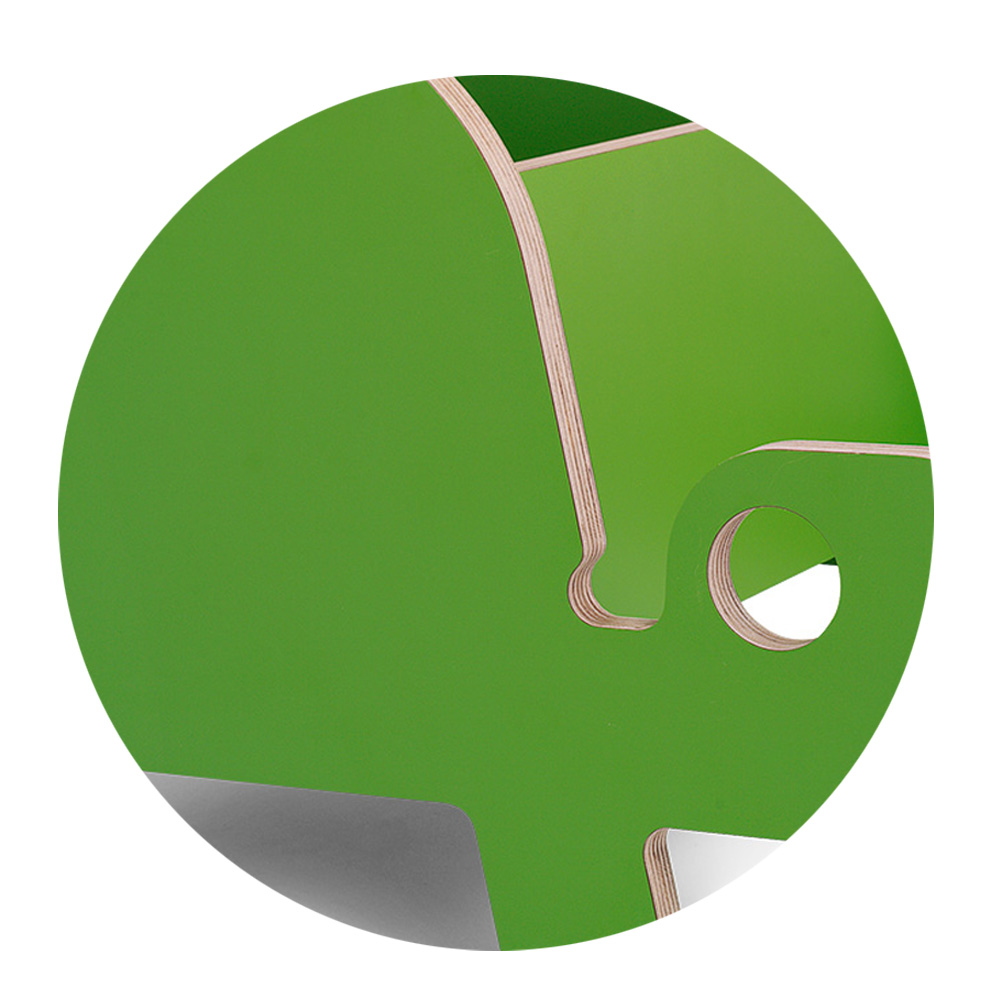 The Formica Group's European manufacturing plants and distribution centres are FSC-certified, and the company's products have also been awarded the Carbon Reduction Label. According to the Formica Group's life cycle assessment (LCA), Formica's products have minimal impact on the environment. Formica's products are resource efficient, and are registered in the product and material selection systems BASTA, SundaHus and Byggvarubedömningen. Moreover, they are manufactured in accordance with the EN438 product classification system.
About Formica® high pressure laminate
Formica® high pressure laminate (HPL) is manufactured by compressing multiple layers of impregnated paper under high pressure and high temperature. This produces a strong, durable and hygienic surface material that can be used in a variety of environments – there is an endless number of possibilities for design and use. HPL can be used on horizontal and vertical surfaces. It can also be heated and bent. A perfect solution for furniture, wall panels, workbenches, doors, and much more.
> View all Wildlife animals with Formica® high pressure laminate