Ørestaden Public Library, Denmark

Public libraries
Completed 2012

Ørestaden Public Library, Denmark

Public libraries
Completed 2012

Ørestaden Public Library, Denmark

Public libraries
Completed 2012

Ørestaden Public Library, Denmark

Public libraries
Completed 2012

Ørestaden Public Library, Denmark

Public libraries
Completed 2012
Interplay between the virtual and the real world
Ørestad is a new up and coming city district in Copenhagen and the library has played a part in the development of its cultural identity.

 

The library is innovative in many ways. First, it combines three different purposes under one roof. It is a public library, a school library for the wall-to-wall Ørestad Gymnasium (high school) and it is a cultural centre for the neighbourhood.

 

Secondly, information technology is integrated into the furniture and shelving for an enhanced user experience. Screens are integrated into the display wall at the entrance and on each shelf end. And iPads are also on hand to assist users to learn and discover more.

 

The interior design focuses on flexibility and multi-purpose solutions. The library can be a school library in the morning and then shift toward public users in the afternoon. In the evening it opens up as a cultural centre with dedicated room for performances, lectures, movies and more.


subscribe to our newsletter
stay updated with the latest library news
Products used at Ørestaden Public Library, Denmark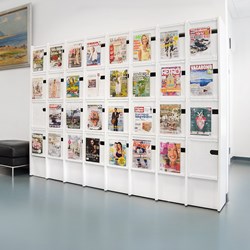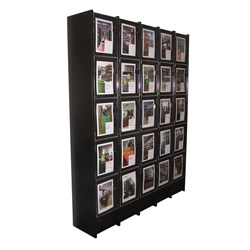 Ordrup Magazine Display Cabinet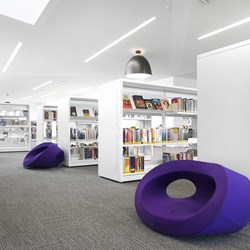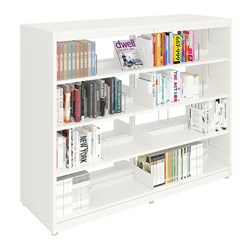 60/30 Classic Shelving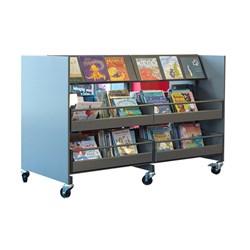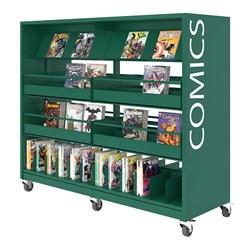 Functions for 60/30 Classic Shelving