Haberdasher's Aske's Boys' School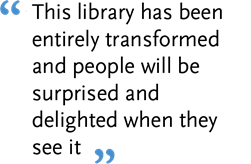 Haberdasher's Aske's Boys' School
Images below show the new layout of the space.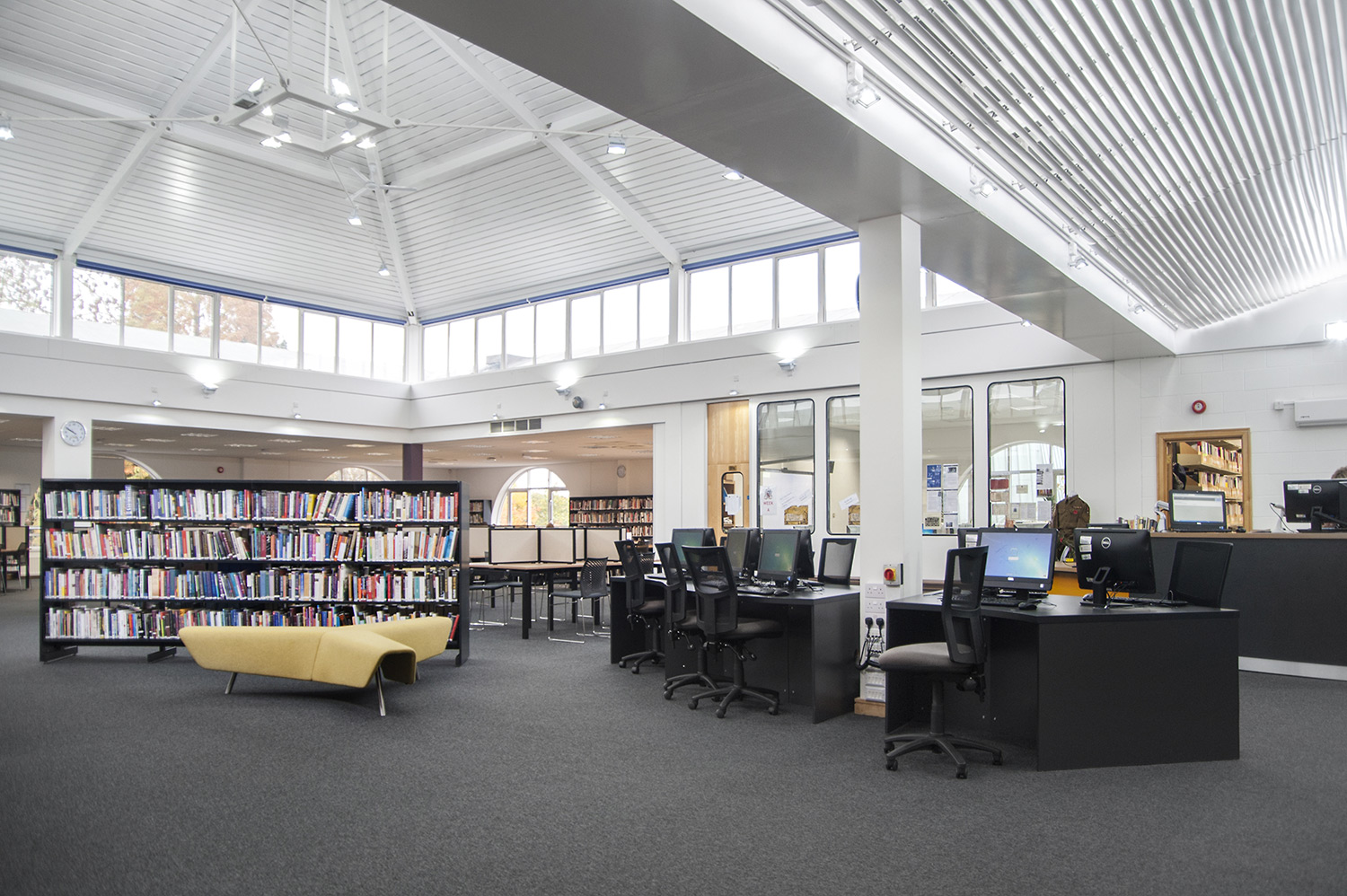 Recognised for academic excellence
Designed to stimulate and motivate the bright students of Haberdasher's Aske's Boys' School, the library provides advanced IT resources through this modern space. The facilities are purpose-built for contemporary needs and requirements. Use of contemporary steel shelving solutions, large soft seats, individual study desking and areas for self study or quiet reading permits the area emmulate the environment in which many students find themselves in, in their future chosen careers.
People visit the library for a variety of reasons: to use the computers, read newspapers and magazines and find books of course! And is a valued facility within the community. The library has been designed to suit users of all ages and interests and provides a warm welcome to every user. The children's area makes a visual impact with stunning wall graphics that extend to the furniture. A stage has been fitted and is surrounded with integrated bright coloured kinderboxes, allowing kids to browse through the books with ease. Continuing the digital theme, an interactive big screen has also been installed. The library is now open 7 days a week and is certainly worthy of the flagship status it has been awarded.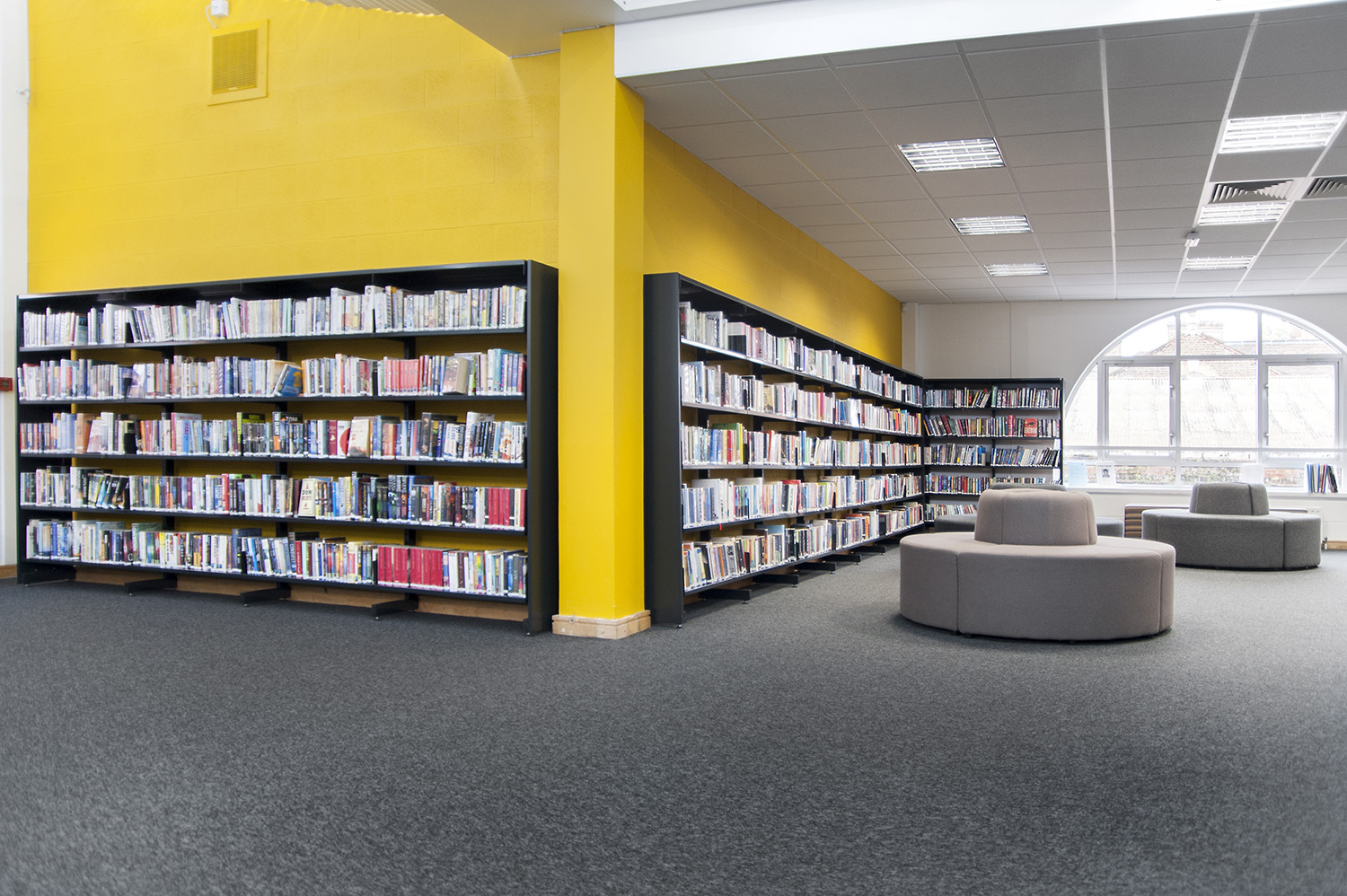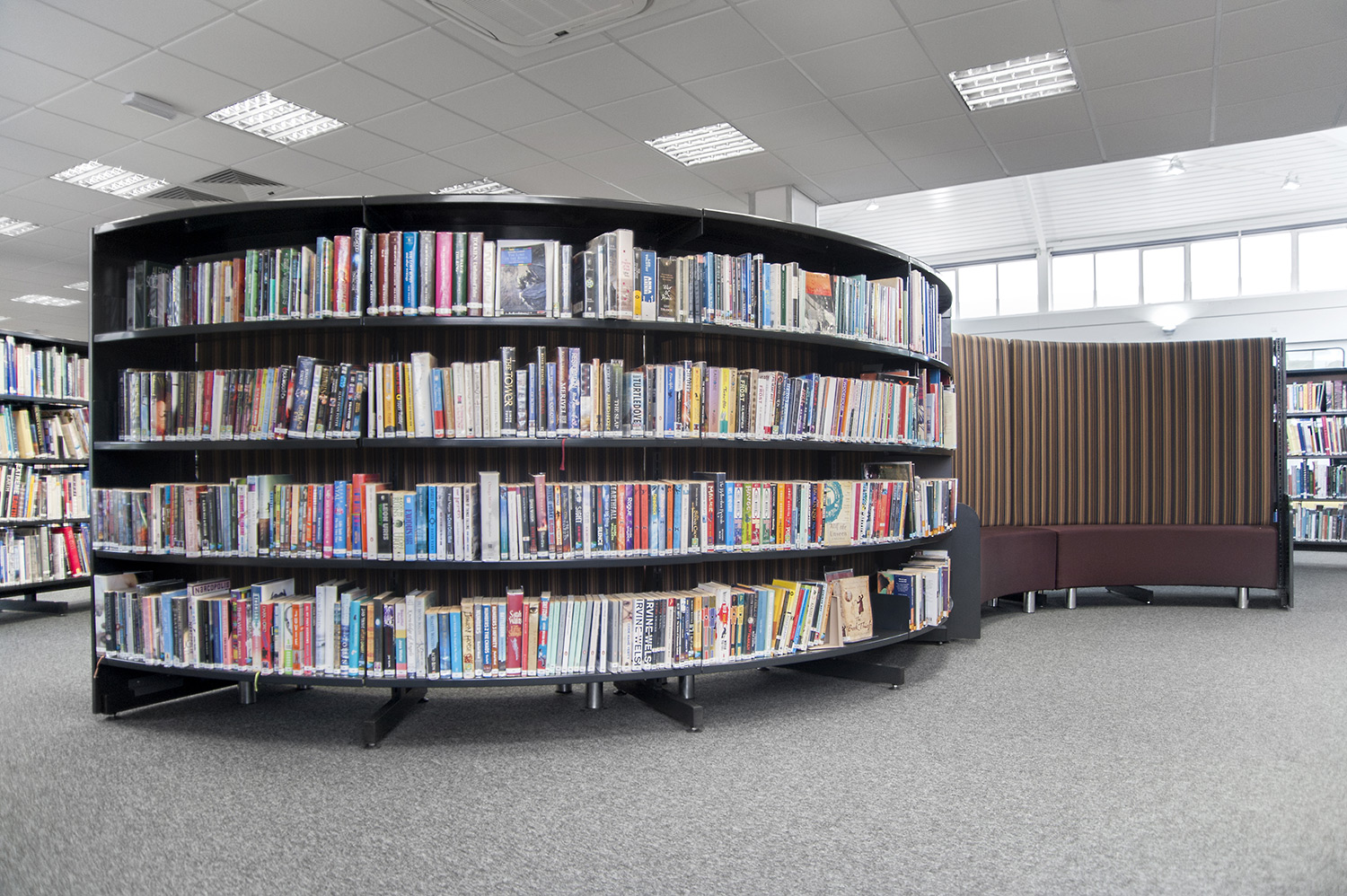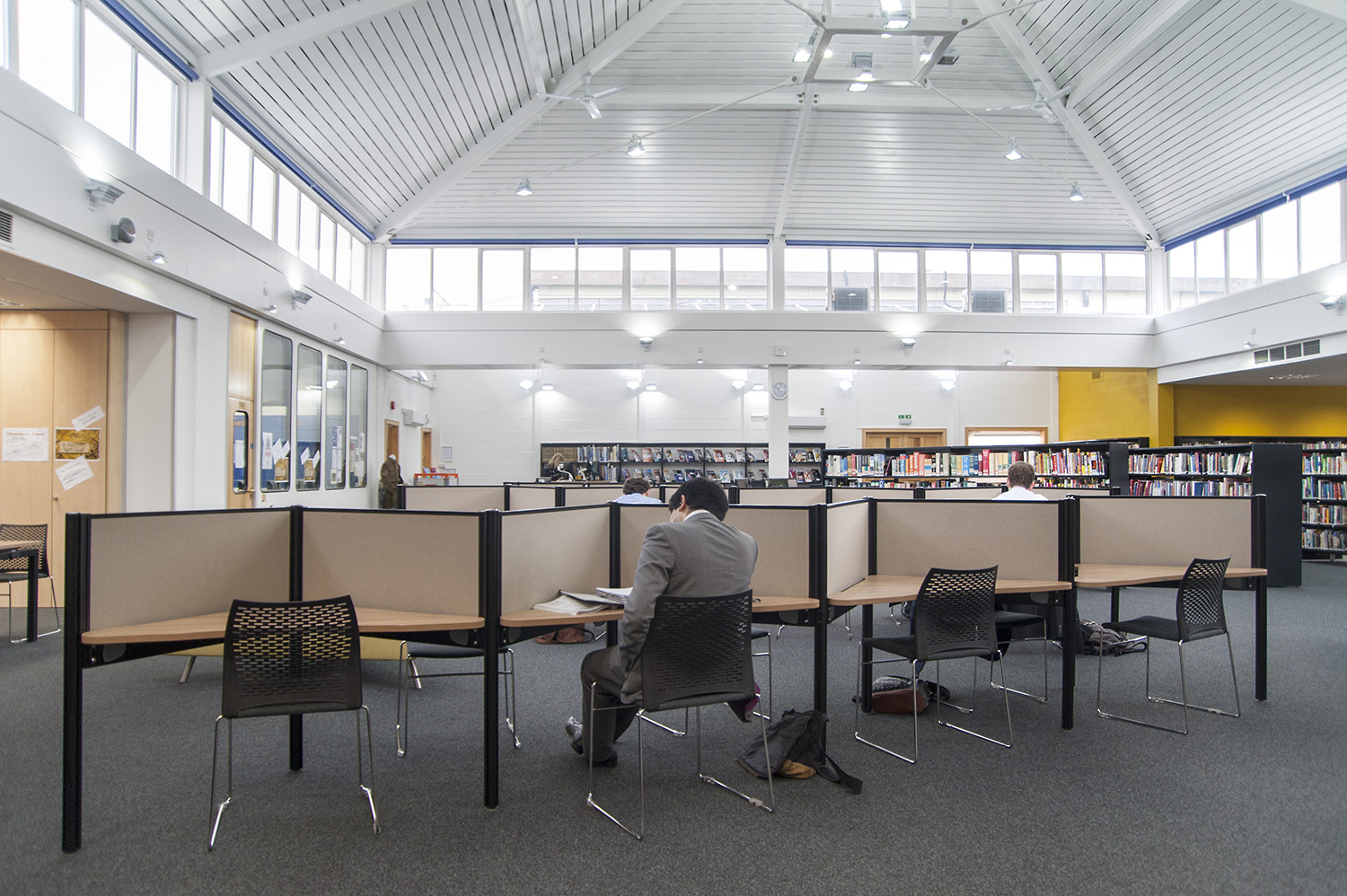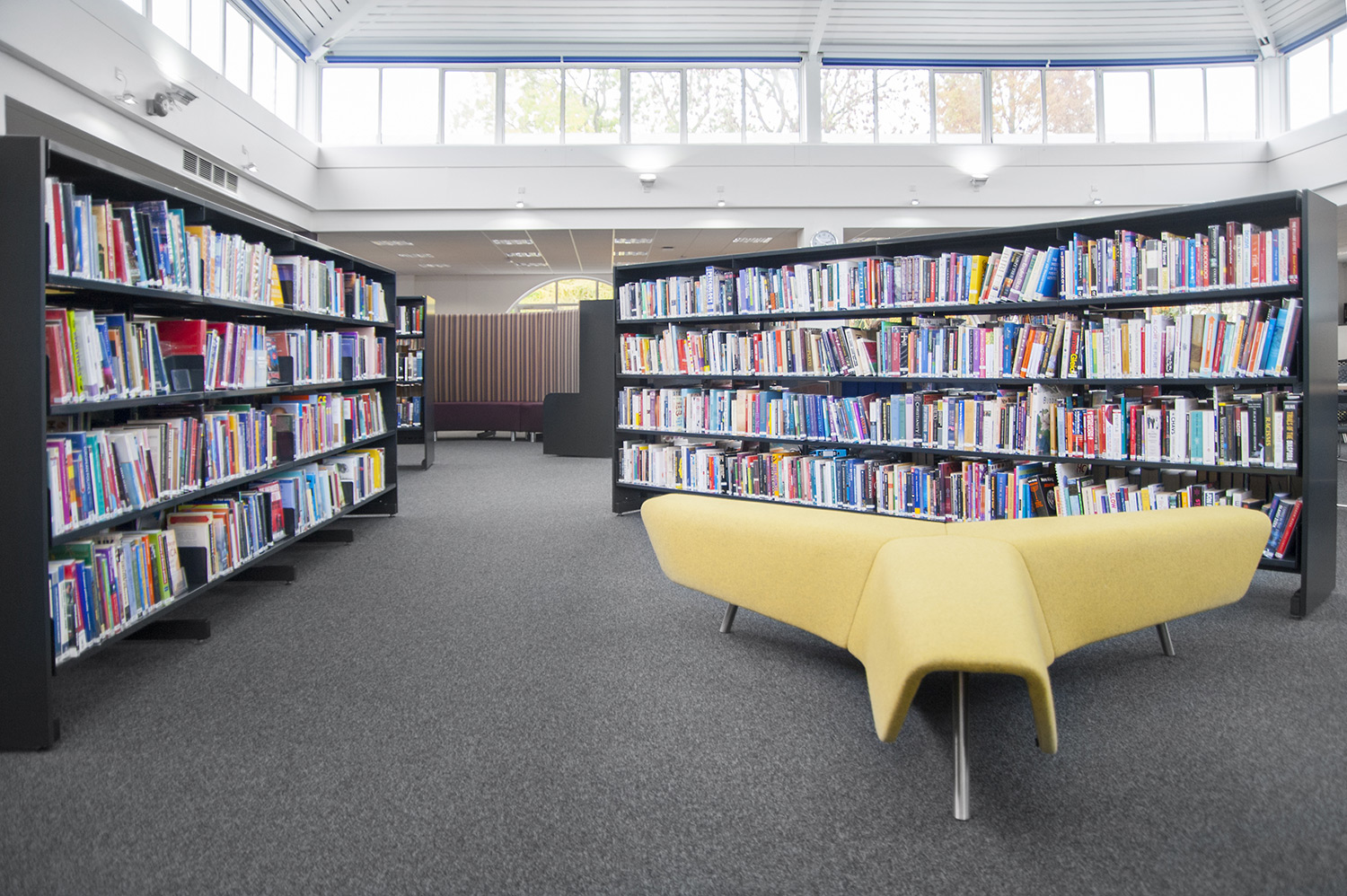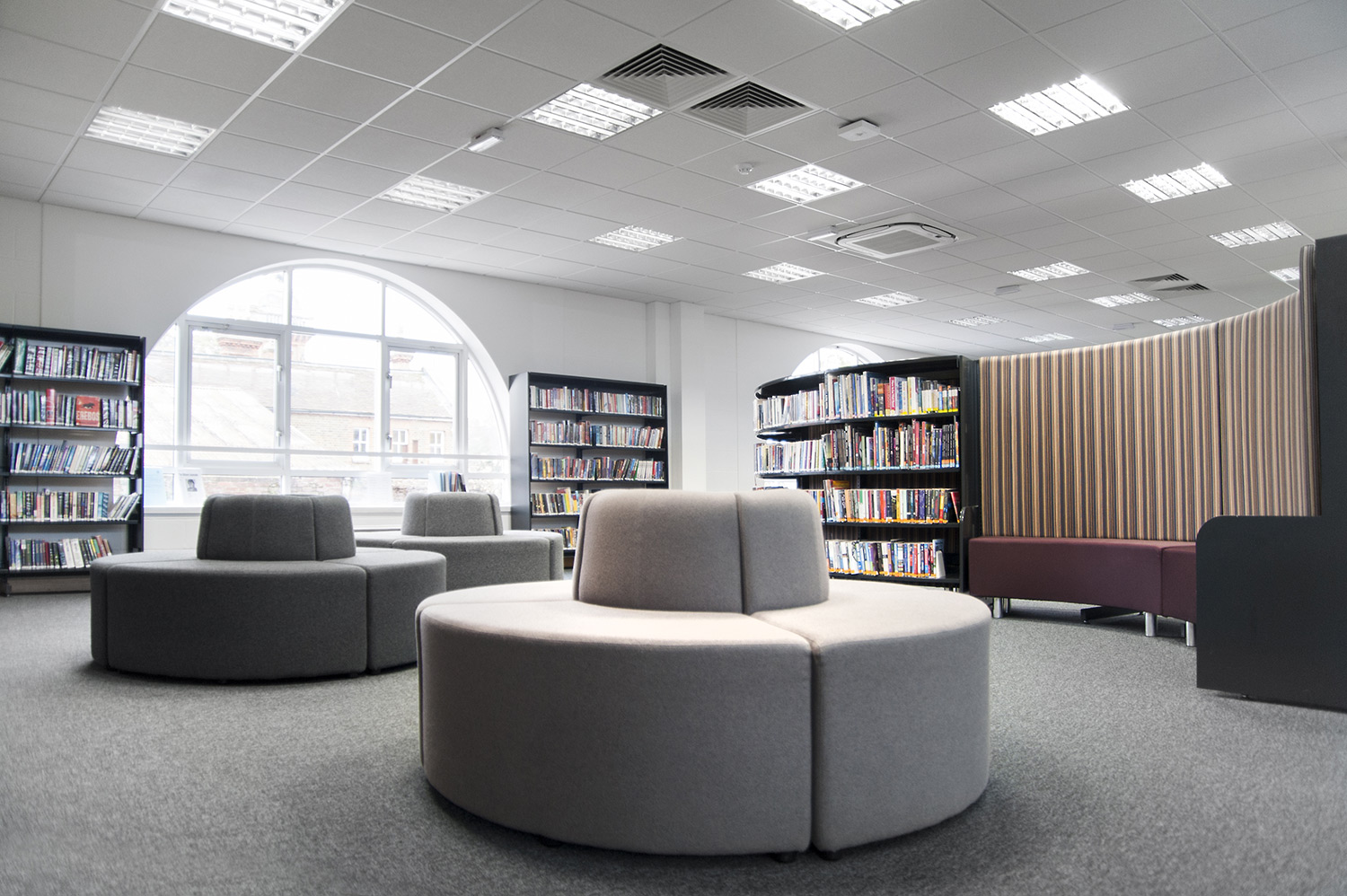 Products used for Haberdasher's Aske's Boys' School