Lighting
Lighting improves the library experience
Lighting is essential when creating the right atmosphere and a good working environment. Customized lighting solutions can emphasize zones or functions within the library. Regardless of style, size or location, lighting design plays an important role in the overall library experience.
> Contact us for more information
LIGHTING FOR SHELVING SYSTEMS
In addition to room lighting, it is possible to install lighting on the shelving system, either just on the top shelf or on each individual shelf.
The light focuses on the media placed on the shelving and is also reflected from the floor up to the ceiling, so that the shelf lighting contribute to illuminating the entire room.
AVEDØRE LIBRARY
At Avedøre Library in Denmark, the retrofitted lighting on the shelving makes a huge difference to the whole ambience of the library.
"We, and the library users, had accustomed ourselves to finding books in dim lighting, but by installing lighting on the shelving we could see how beautiful the library room was, and one suddenly felt like gazing for a longer time between the shelves." 
Lisbeth Stegemejer
Avedøre Library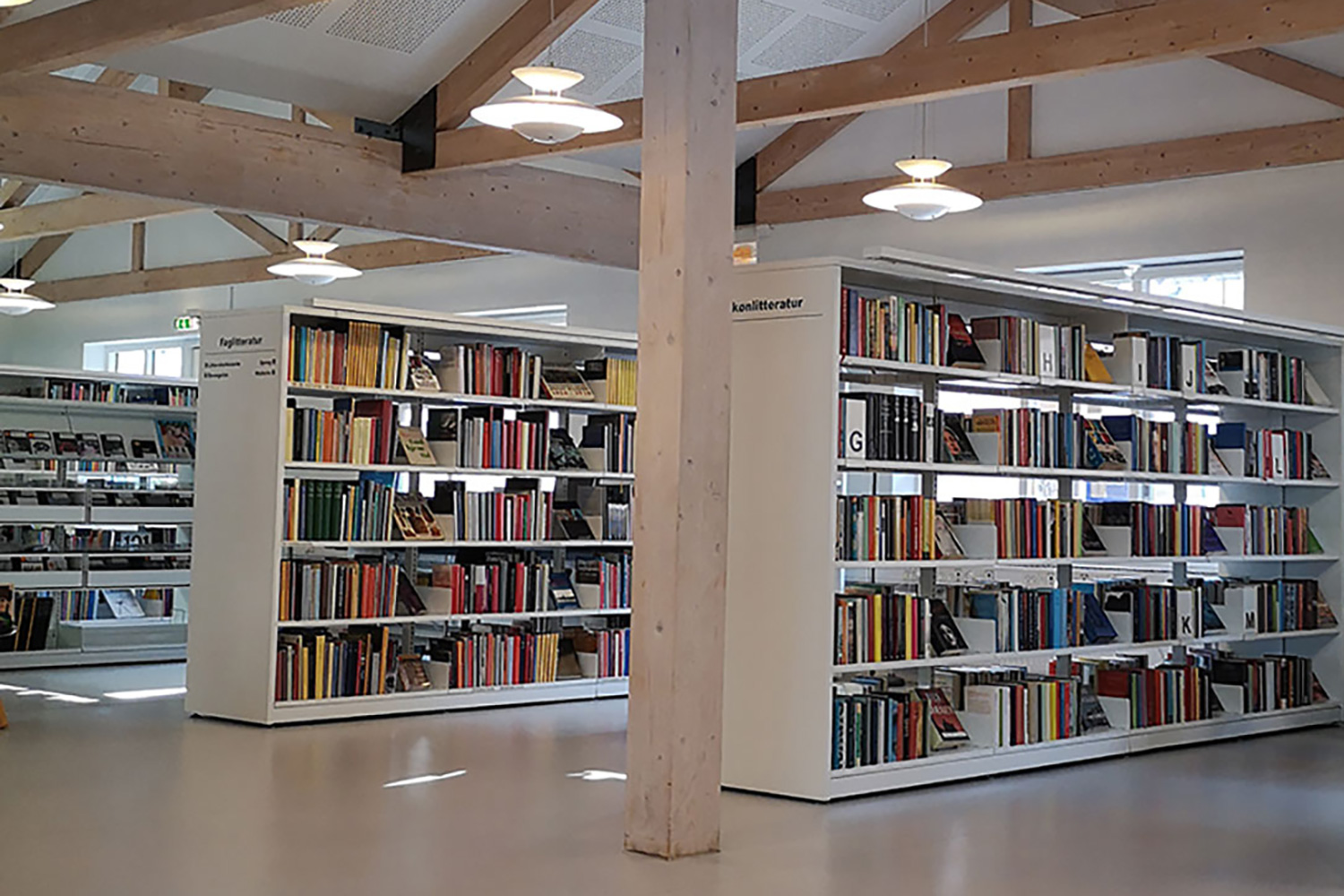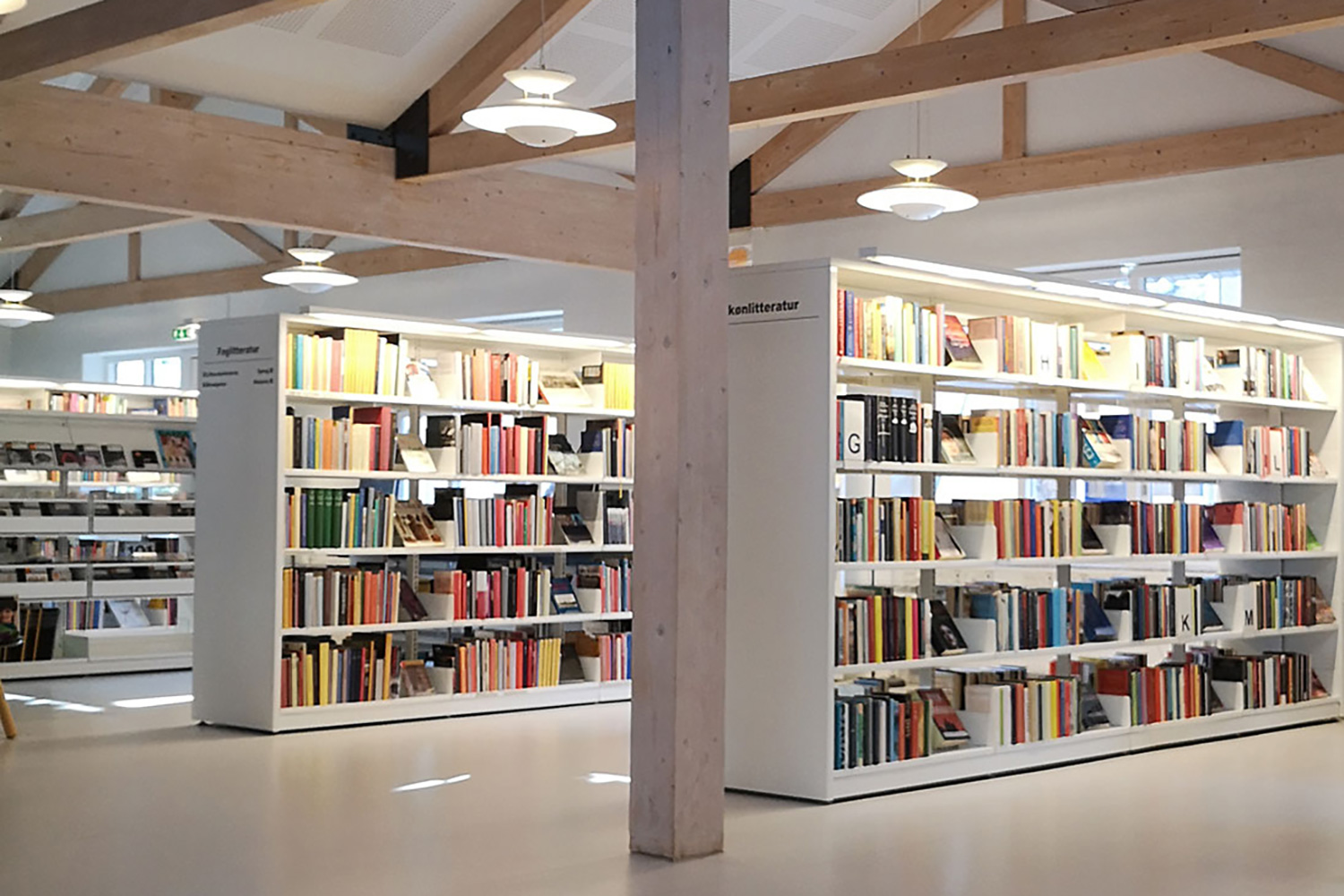 LED LIGHTING ARMATURES
Lighting armature can be installed on top shelves
LED LIGHTING STRIPS
LED lighting strips can be mounted underneath each shelf