Luna sound chair
Multisensory experience in the library
The Luna sound chair enhances the library experience by combining comfort, technology, and immersive sound. Its immersive soundscapes, versatility, and durability make it a valuable addition to any library space.
By incorporating Luna sound chairs, libraries can create an engaging and dynamic environment that caters to the diverse needs and preferences of their visitors.
Luna sound chair provides a truly exceptional space for learning, relaxation, and inspiration.
DESIGN: MÅRTEN CYRÉN & BERTIL HARSTRÖM FOR EUROBIB DIRECT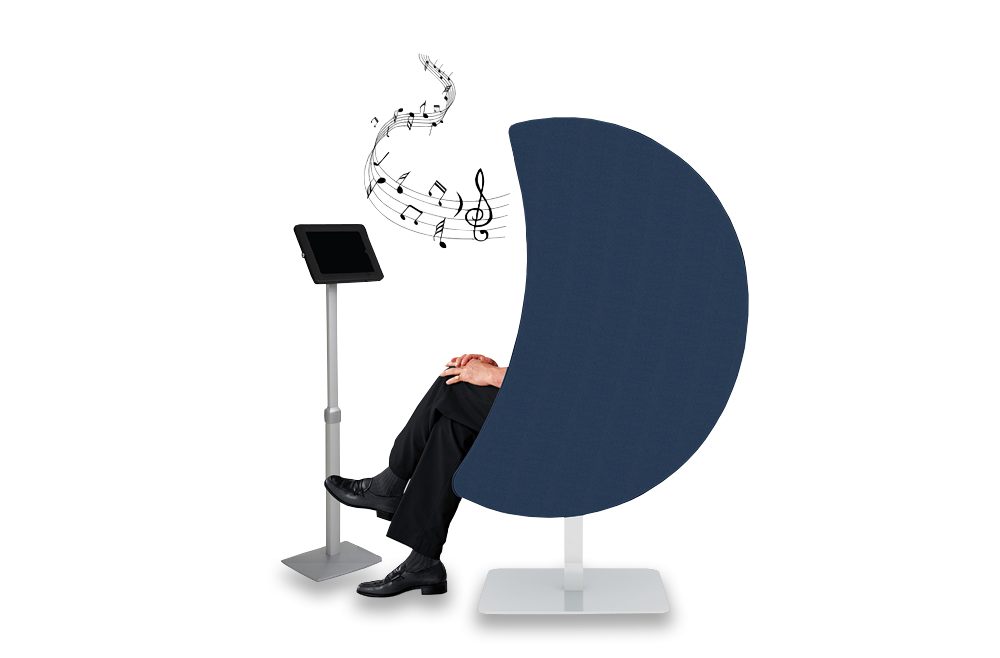 Immersive soundscapes with Luna
The most prominent feature of the Luna sound chair is its integrated sound system. Equipped with high-quality speakers and 3,5 mm Mini Jack connection and cable, the chair envelops users in an immersive audio experience without disturbing others nearby.
Libraries can utilize this feature to introduce audio-based activities such as music, storytelling sessions, author readings, or language learning programs by simply connecting to a stereo, iPad/tablet, computer, or any other audio source. The visitors do not need any headphones; the audio is simply there, chosen by the library.
By creating immersive soundscapes, libraries can engage visitors on a new level, fostering a deeper connection with the content and enhancing the overall library experience.
A heigh-adjustable tablet holder is available as an accessory.

Immersive soundscapes
Listen to music or audio books undisturbed.

Comfort and focus
Lean back and block out noise.

Versatility and customization
Pick and choose favourite fabrics and colours.
Easy maintenance and durability
Ensure durability and resilience.
A "room" inside the room
Creating a comfortable environment and intimate spaces for concentration is paramount in libraries. The Luna sound chair excels in this aspect, offering a cosy seating option that blocks out outside noise, allowing users to immerse themselves in their studies or reading without distractions.
Libraries can strategically place Luna in designated quiet areas, creating inviting spaces for focused learning and research for children as well as adults. Its characteristic moon shape and beautiful design plays an important part of the sound-shielding function which not only blocks the sound from outside but also ensures that the sound inside the chair does not escape into the surrounding areas and contributes effectively to the acoustic environment in the library.
Furthermore, the chair has a clear reference to nature. The moon-like shape and nature inspired music or sound effects such as birds chirping or ocean waves inside the chair can be used to support a biophilic design theme.
Versatile and durable chair for different needs
Libraries serve a diverse range of visitors with varying needs and preferences. The Luna sound chair embraces this versatility by offering customization options to suit individual tastes and library aesthetics. Luna sound chair comes in two types of fabrics and a wide range of colours to match the individual library's design scheme. This flexibility allows for seamless integration of Luna sound chairs into existing library spaces, ensuring a cohesive and visually appealing environment.
At the same time, Luna is designed with durability in mind, making it an ideal choice for libraries. The chair's materials are selected to withstand regular wear and tear, ensuring longevity and ease of maintenance. Libraries can rely on the durability to provide a long-lasting seating solution for their visitors.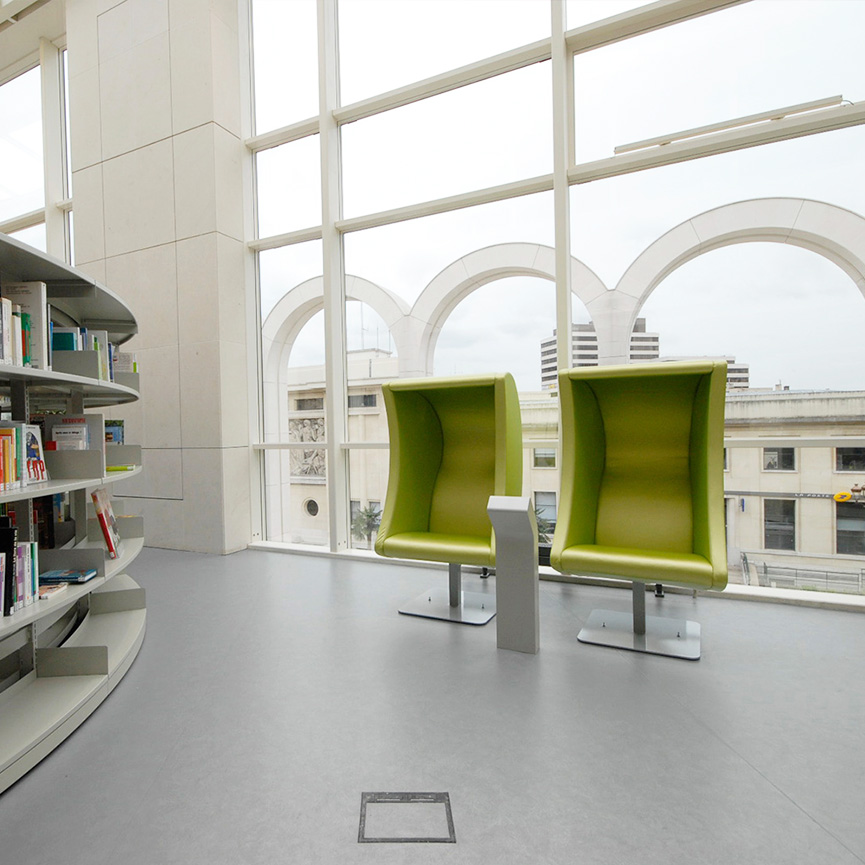 SEE OUR DIFFERENT VARIANTS