Eltham Library
Upcycled and new, colourful features
In late 2021, we were appointed by GLL* to deliver an end-to-end design and fit out for Eltham Library, as part of a major library refurbishment. The project was delivered by a dedicated, in-house design team.
*)GLL is a non-profit organization that operates more than 250 sports and leisure facilities and libraries on behalf of local authorities in the UK.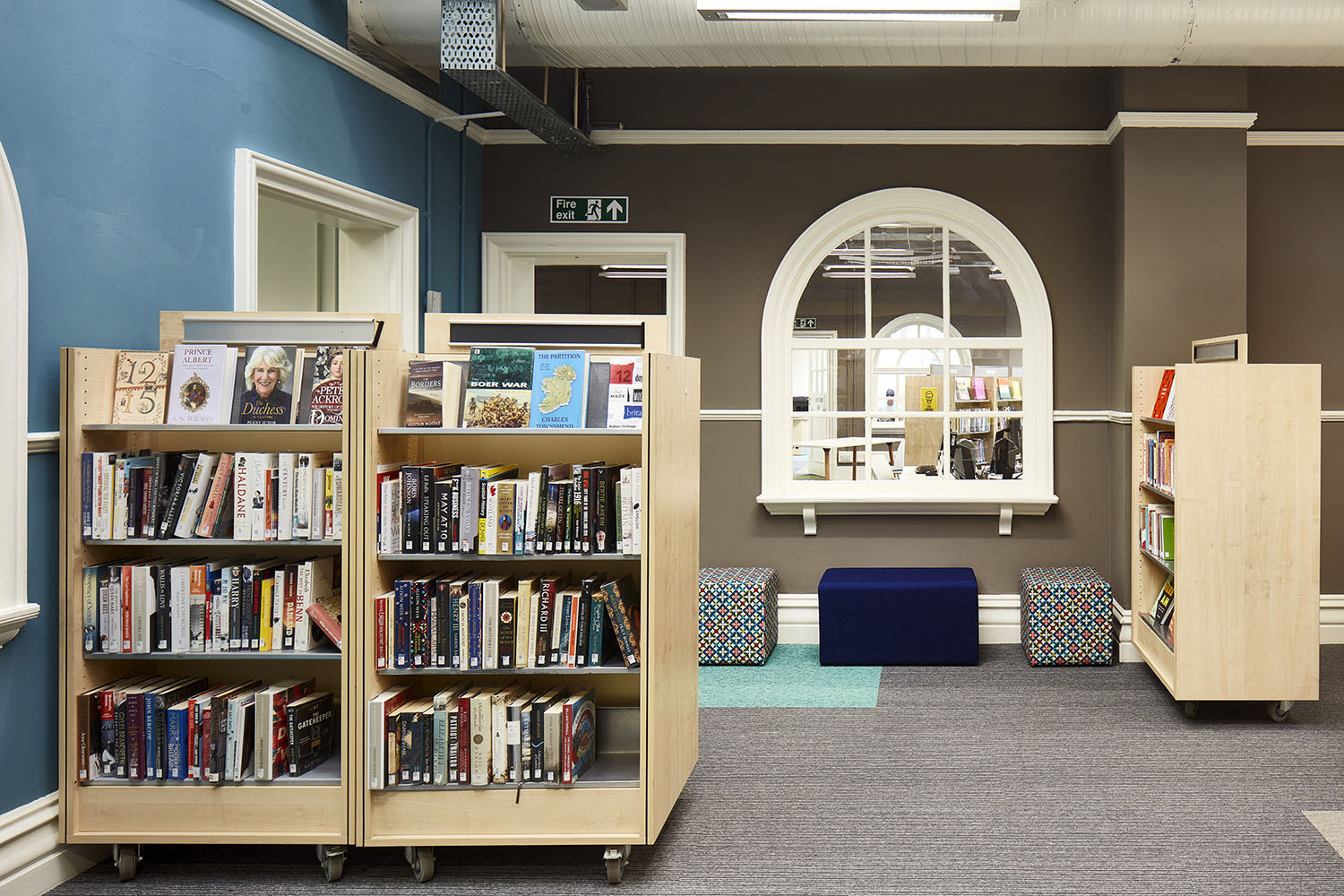 Adults/Teen area
The main area of the library, dedicated to adult and teen literature, underwent a complete makeover, with our team's expertise contributing to all design elements, including:
Definition and installation of an entirely new visual/colour scheme, following consultation with the client to establish a bespoke interior design palette.


Bespoke flooring, designed to match the library's overall colour scheme and layout and serving as an additional feature rather than an obstacle 
Exclusive decorative features added throughout, including wall graphics, painting and shelving end panels, all contributing to the agreed visual scheme

 
Display wedges added between shelving units, creating a colour contrast with existing shelving as well as additional display options for books and media

 
New furniture installed throughout the space utilising fabrics carefully selected to complement the library's interior design.
In addition to a striking new design, the new adult area delivers further evidence of our commitment to sustainable consumerism, with all shelving units from the old library being repurposed or upcycled, and reused in the new area to negate the need for new ones.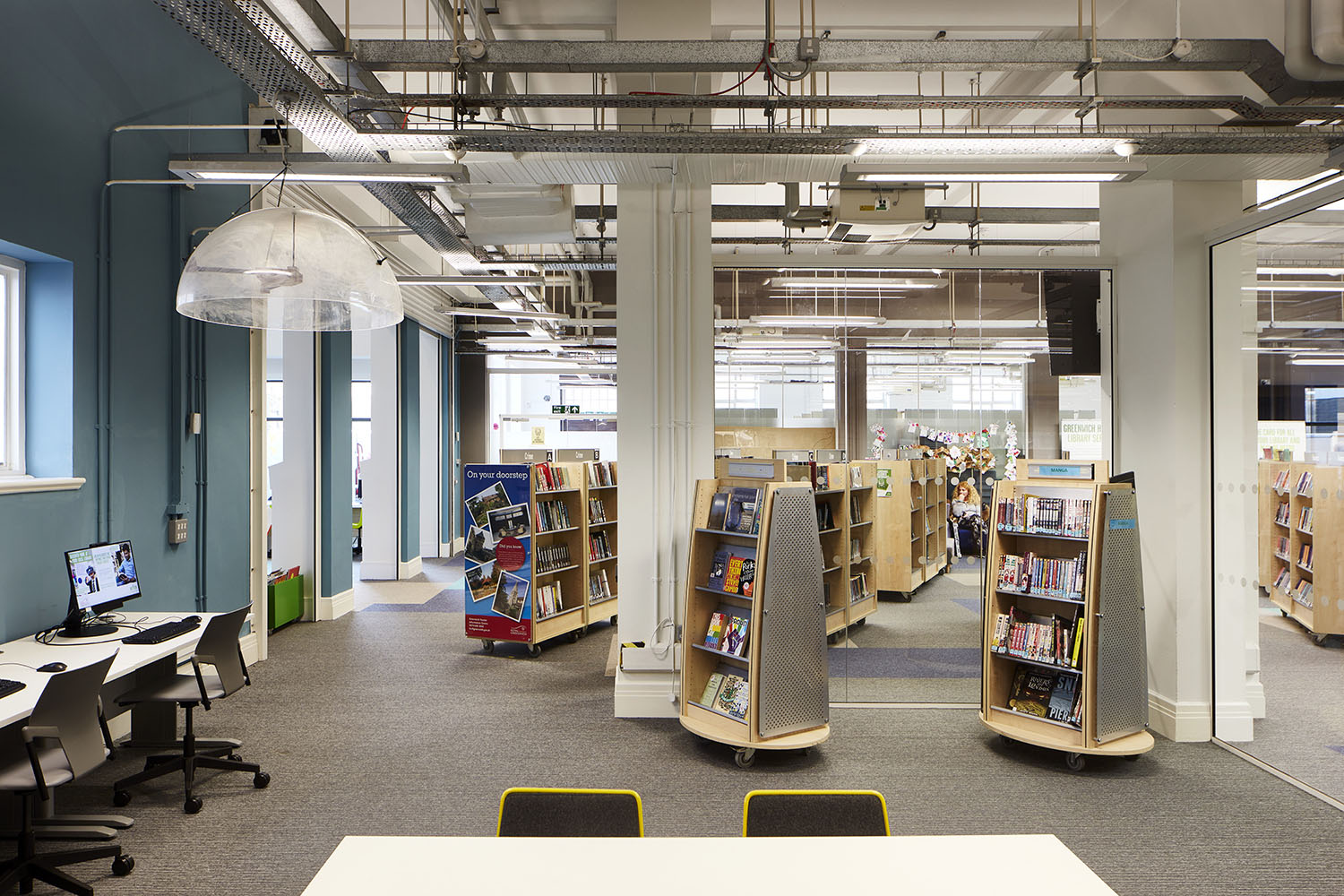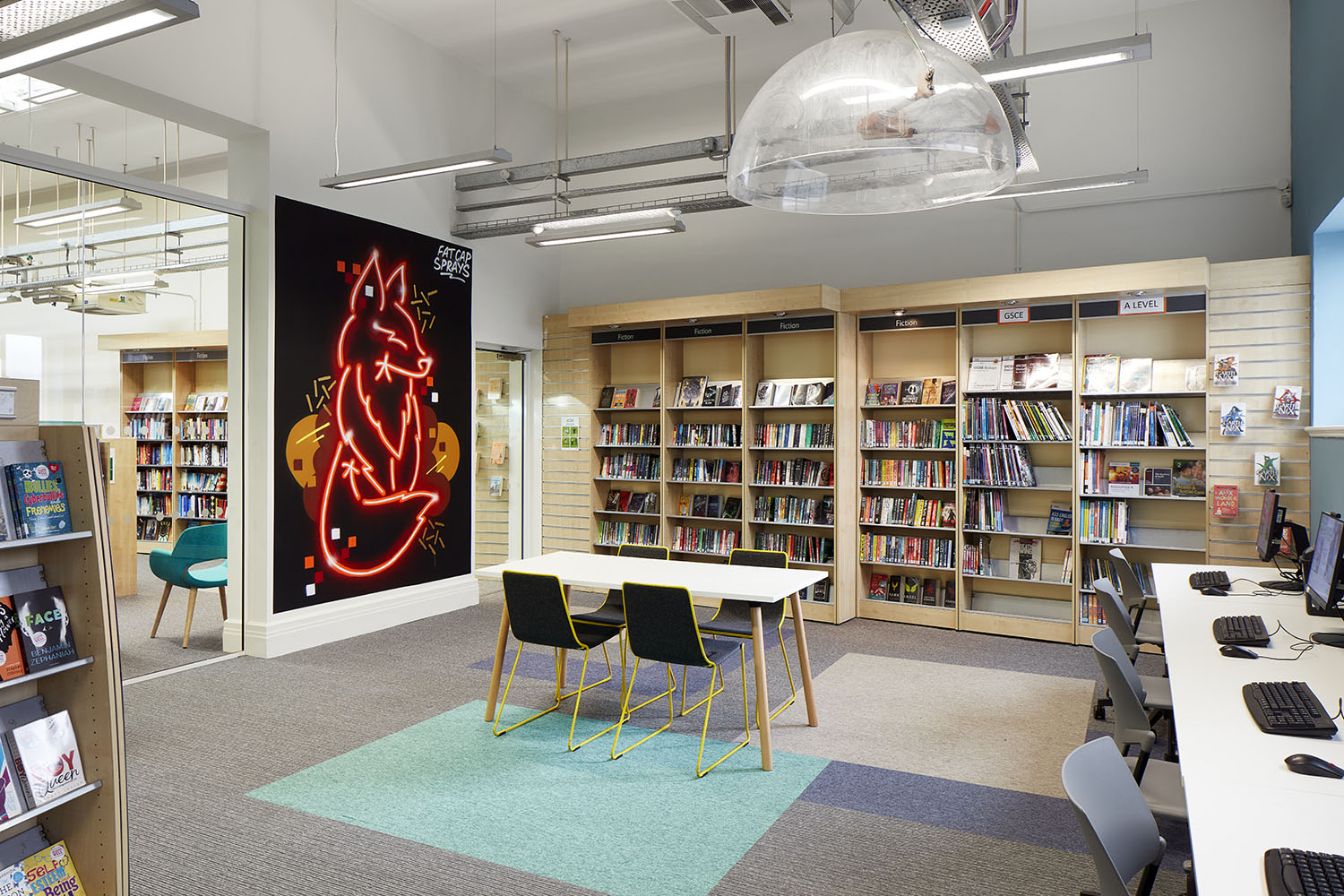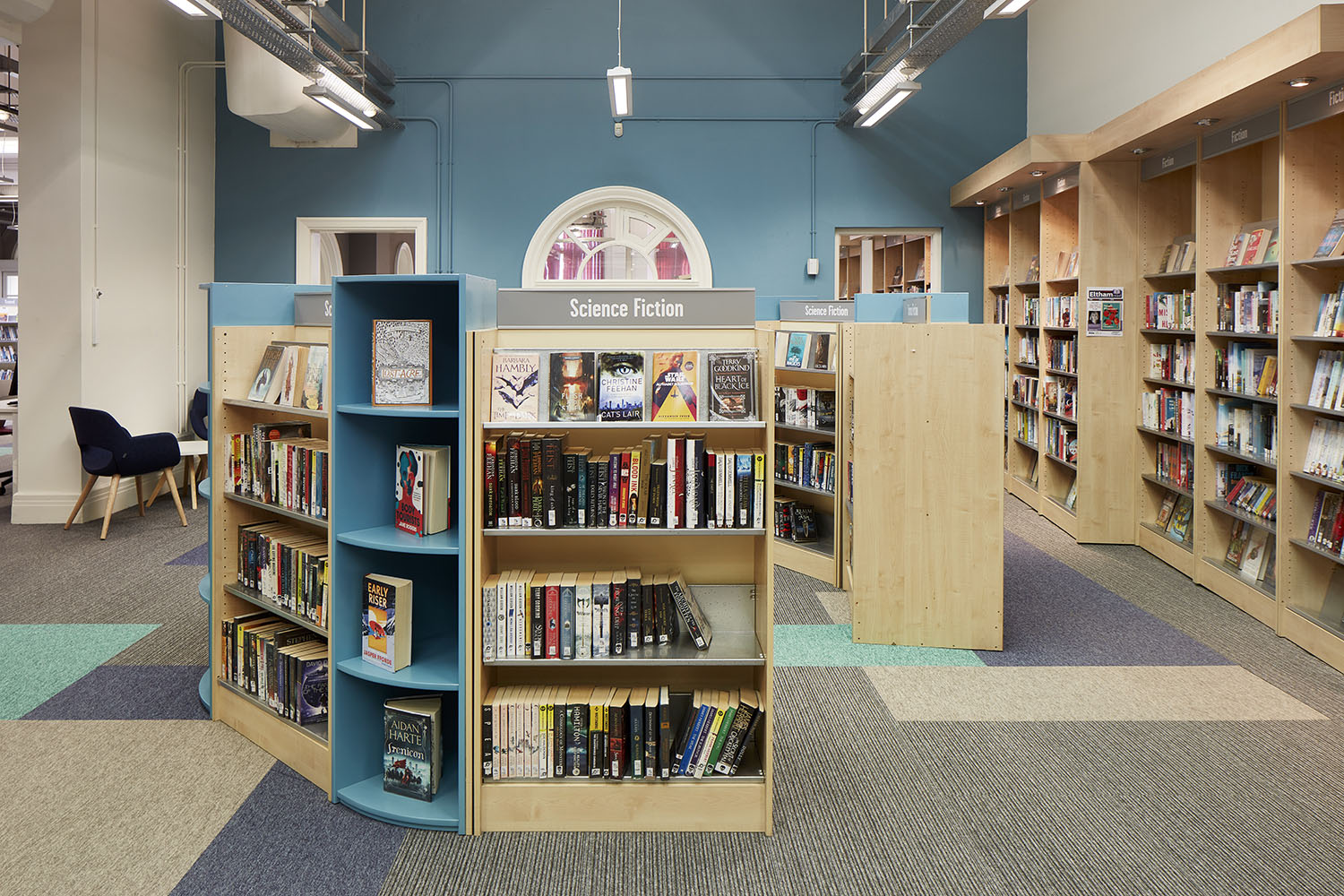 Children's library
Enjoying great popularity since the creation of its enchanted story garden in 2018, the children's area at Eltham Library presented our design team with the challenging task of enhancing its looks and user experience even further.
Recognising the success of the existing theme, our solution focuses on elevating the enchanted garden experience with the introduction of bespoke visual and interactive design features, including:
Patternistas vibrant fabrics strategically used on the furniture, matching their colour scheme to other features such as end panels and walls

 
Shelving units customised with bespoke end panels, with colourful art inspired by the enchanted garden theme

 
A bespoke, artist-designed book bench, also customised to reflect the enchanted garden theme.
With the new children's area now located very centrally in what was previously an open plan atrium, an additional challenge involved the clear demarcation of the new area, as well as its segregation from other library functions. To address that, acoustic panels customised with bespoke and vibrant graphics were installed in the area's surroundings, creating the required segregation whilst contributing to the area's visual features.
The new facilities now feature an even more vibrant and interactive space, prominently positioned at the centre of the library and serving as one of its signature features.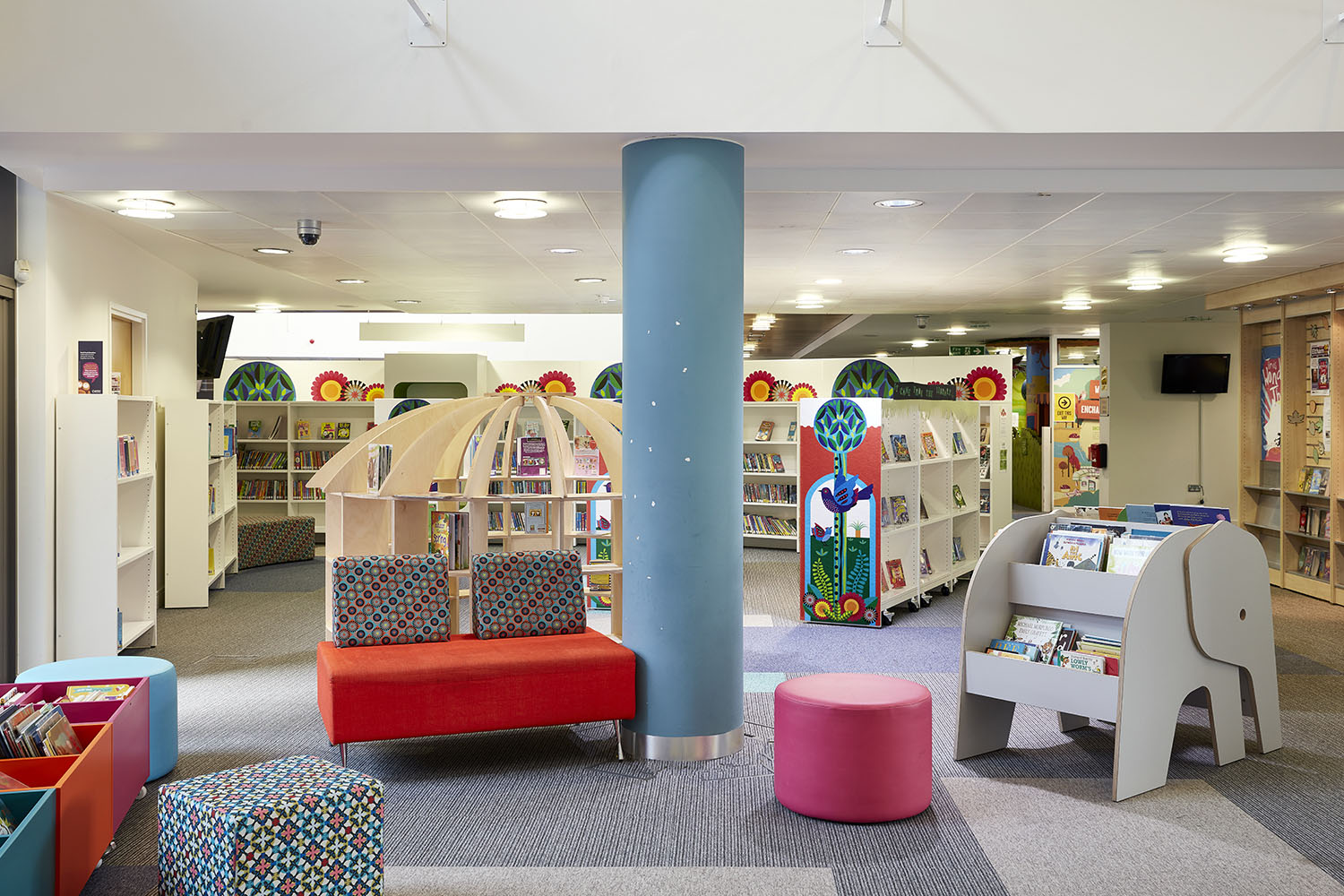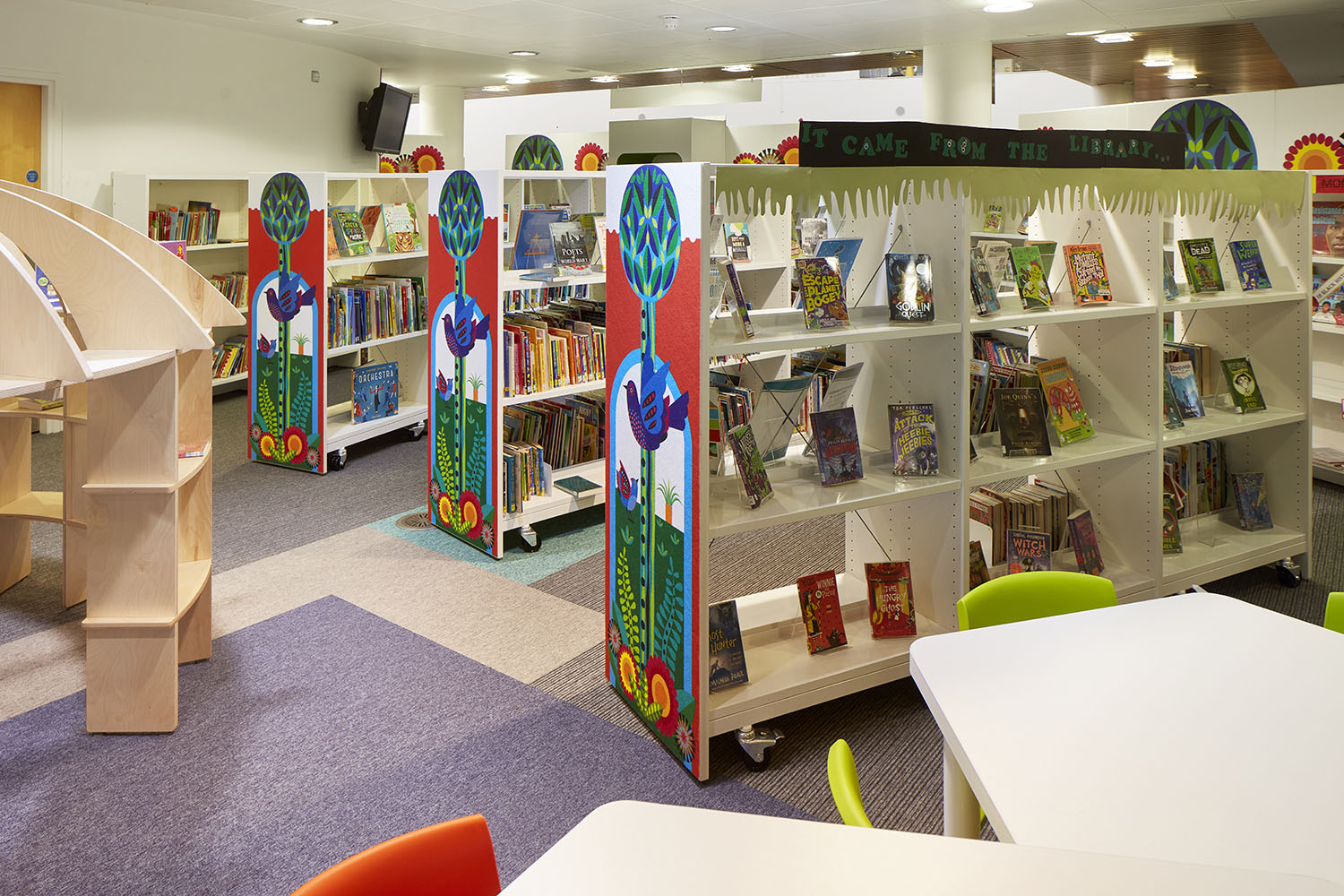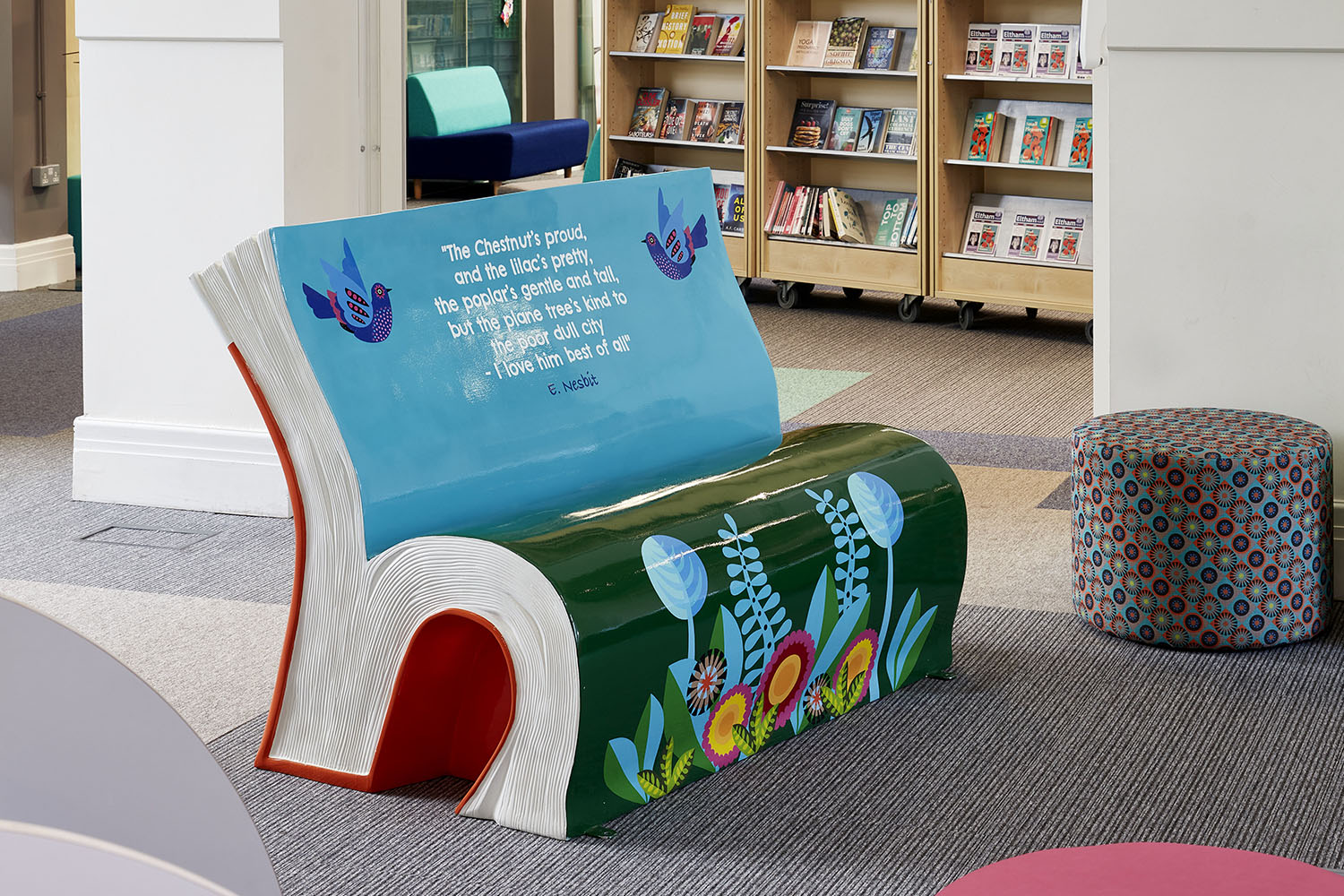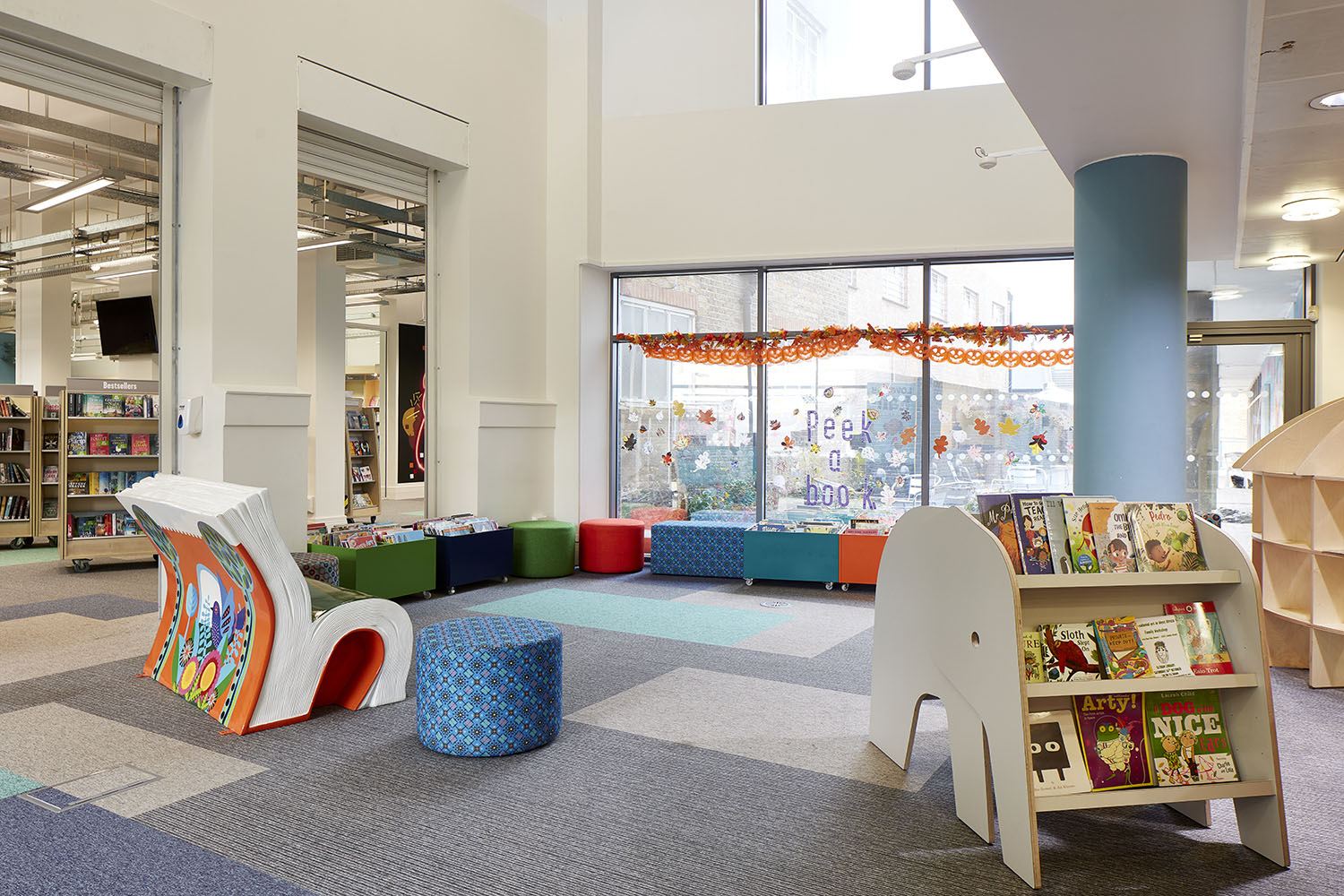 Products used for Eltham Library