The Dales Centre

The Dales centre 
The Dales Centre was built as a hub to amalgamate Sneinton and Bakersfield districts.
The brief called for many different zones which thedesignconcept ltd. clearly defined throughout the design, including: An adult zone, children's zone, IT zone, Flexible media and Relaxation area.
Using an array of colours, flexible furniture and shelving, the end result is a contemporary library that welcomes people of all ages and abilities.



Graphics by Newenglish Design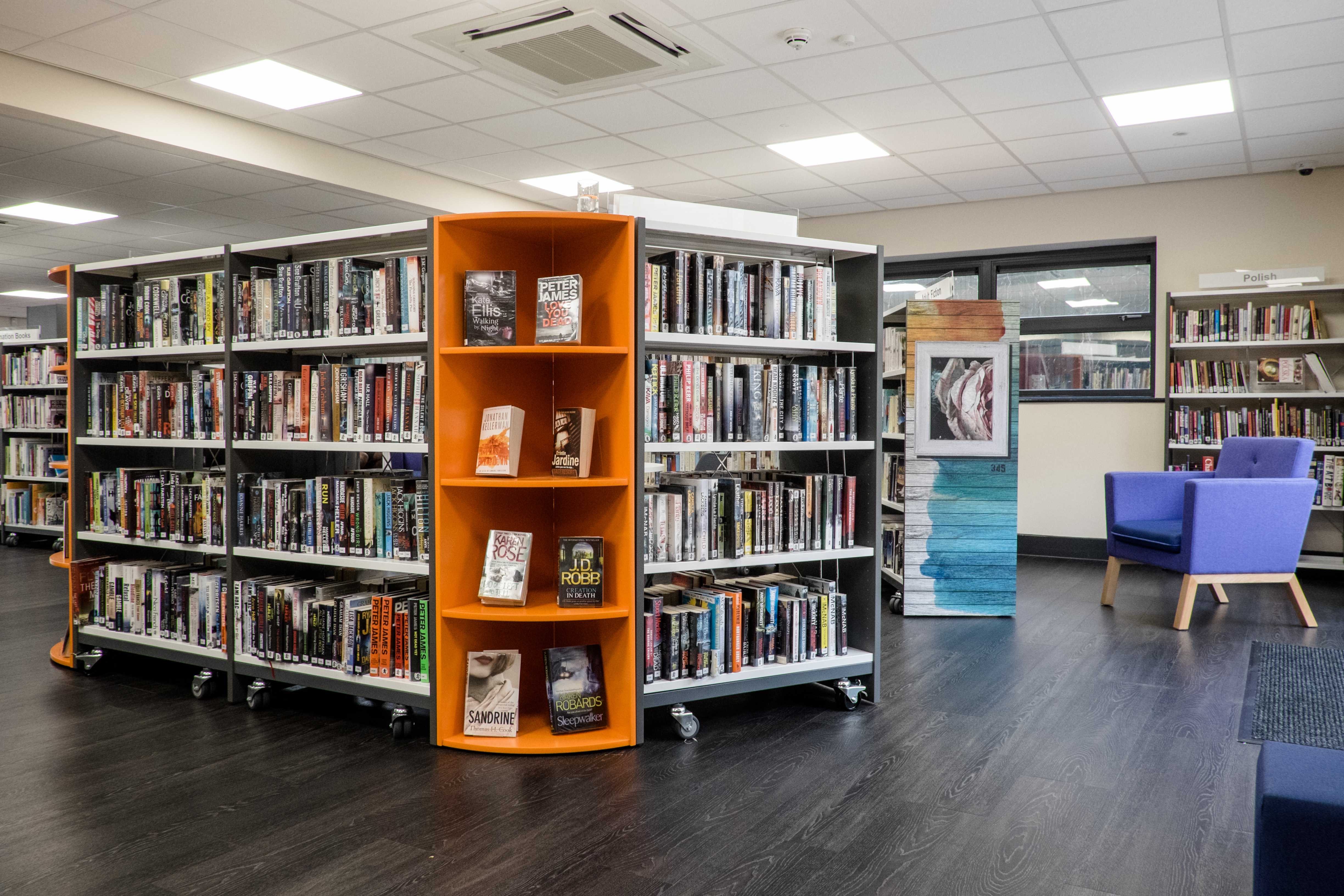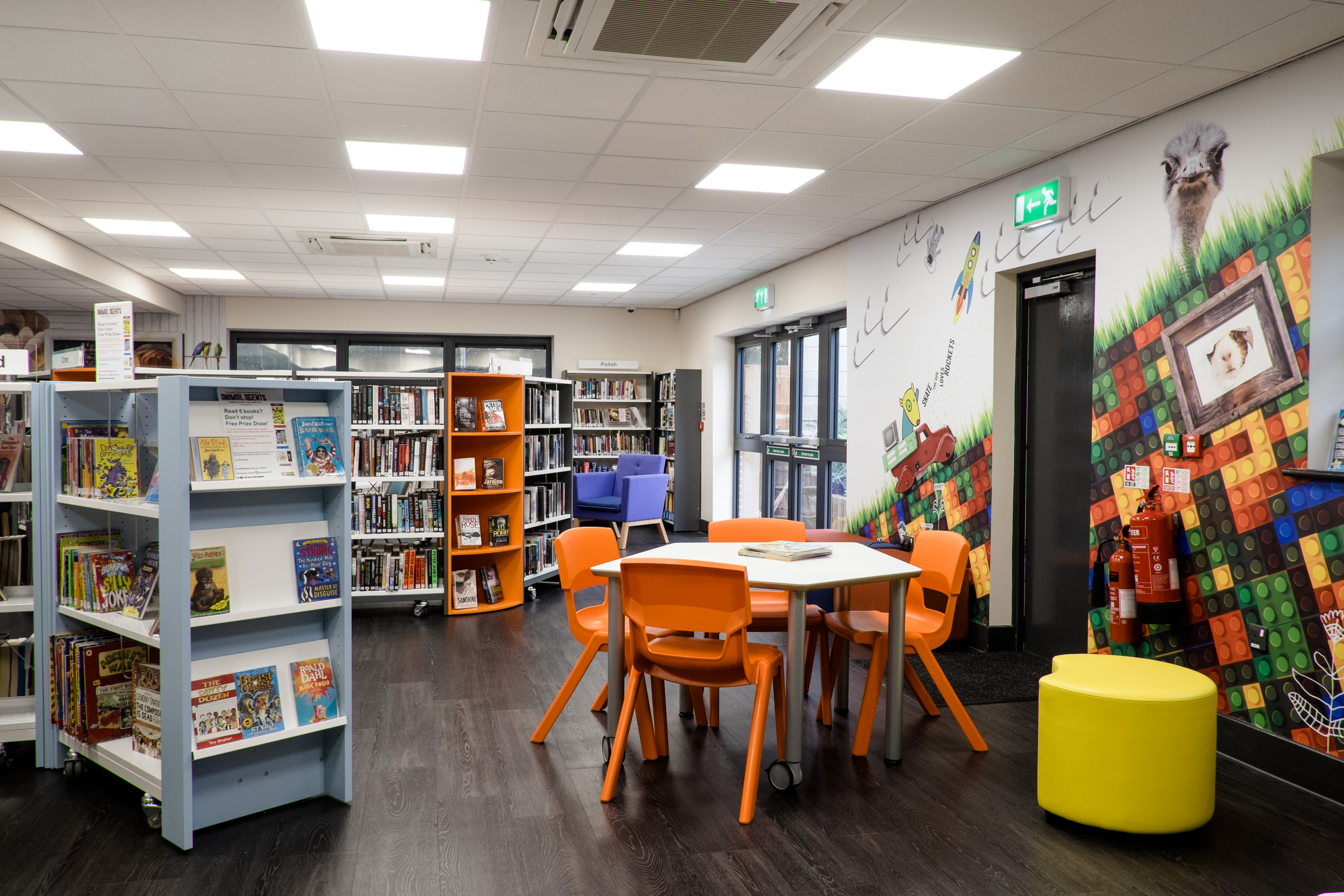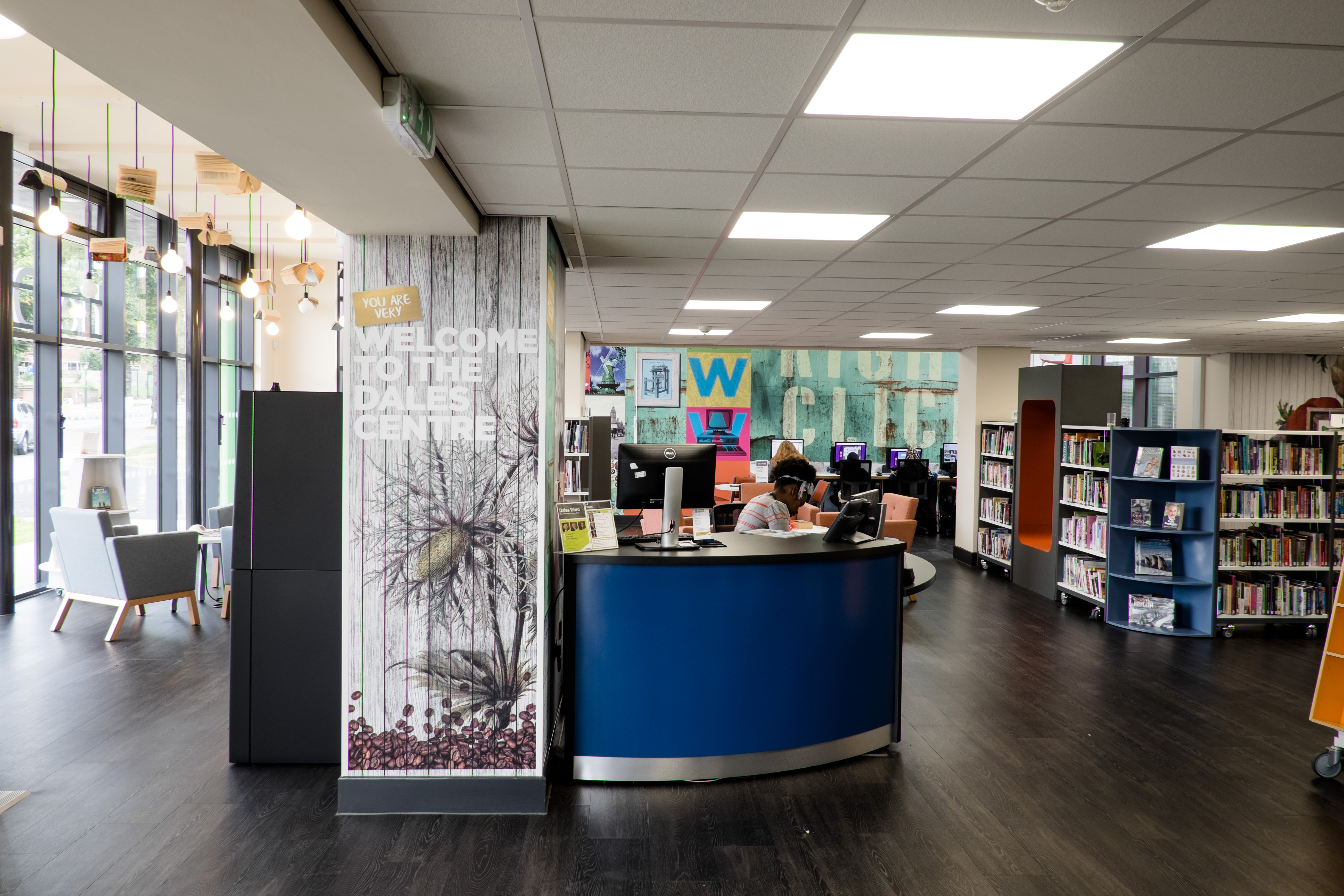 Nice colours and great space planning
The Children's area bursts with colour, and exciting graphics complete the WOW factor here and throughout the library. Flexible shelving and furniture allow library staff to manoeuvre with ease to suit the many activities and events the library holds.
Thedesignconcept ltd. worked with Nottingham City Council closely from design to completion. The 3D drawings show how the library was presented to the council and how exact they are to the final outcome of the entire space.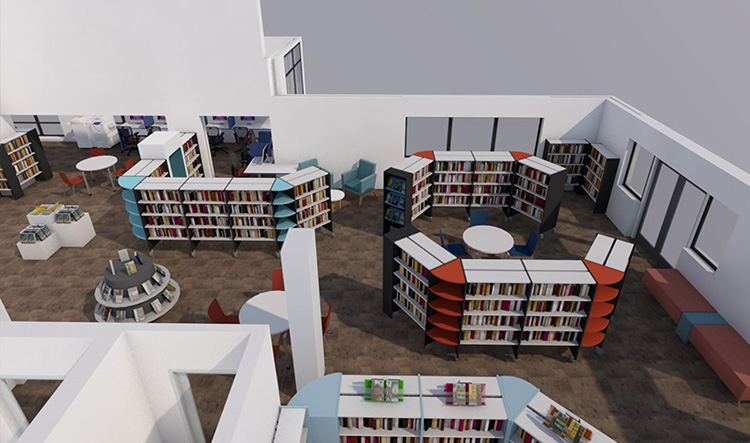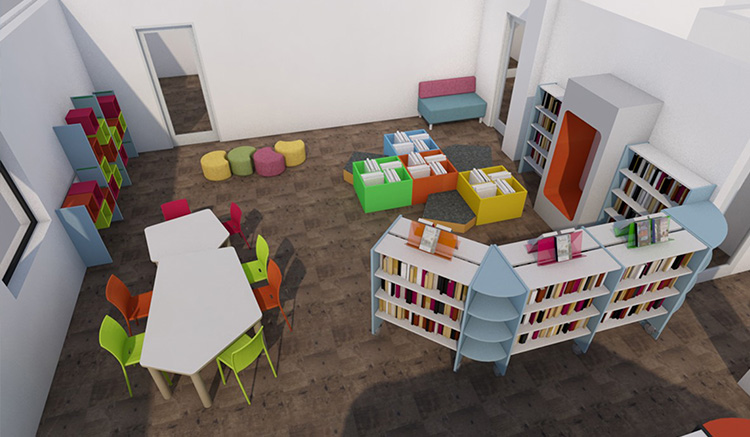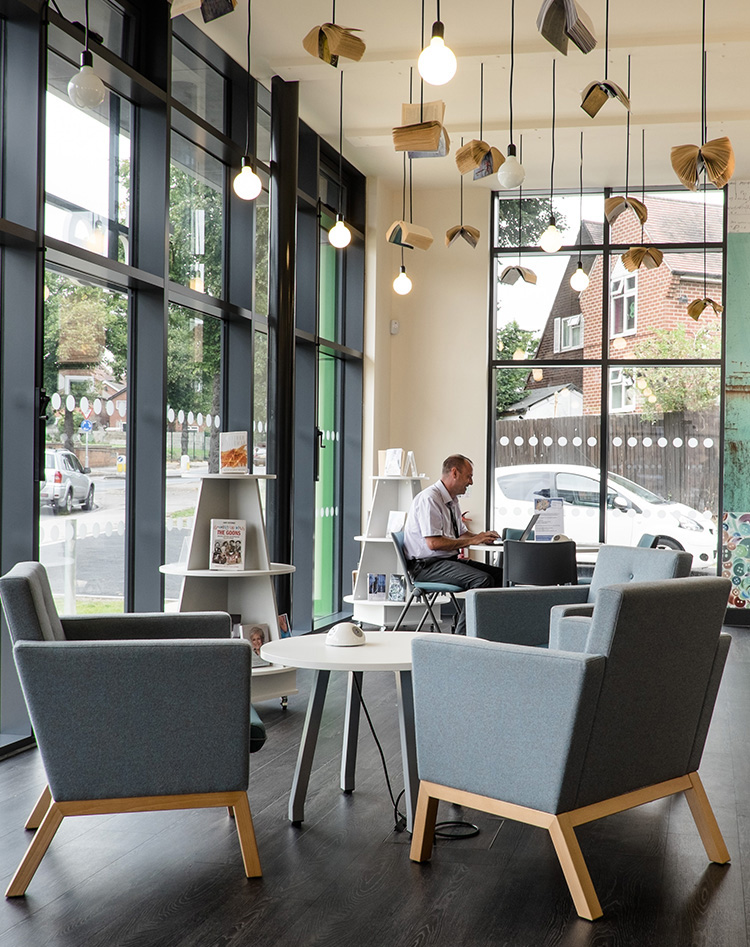 Products used for the Dales Centre