Bannockburn Library
Bannockburn Library Refurbishment
Built in the 1970s, Bannockburn Library has historically served as an essential social engagement asset for the Bannockburn, Stirling and other neighbouring communities, offering a free, safe space that is conducive to learning and development. As part of a wider effort by Stirling Council to modernise and expand the library's functions through a major £1.2m regeneration project, we were appointed in 2021 to deliver end-to-end library design and fit out services.
With the mission of transforming the space into a multi-use community hub, the project's scope included, among other disciplines, the complete refurbishment and redecoration of the old library, with the delivery of a flexible design capable of accommodating multiple functions being our main challenge.
Delivered entirely in-house, from conception of the design through to installation, key elements of our work included the below mentioned.
Opened to the public in January 2022, the new community hub has seen a consistent increase in the number of visitors.
The library was announced as winner of the EDGE23 award in the physical category. The purpose of the award is to recognise positive achievements and promote outstanding library-based initiatives which celebrate the value of libraries.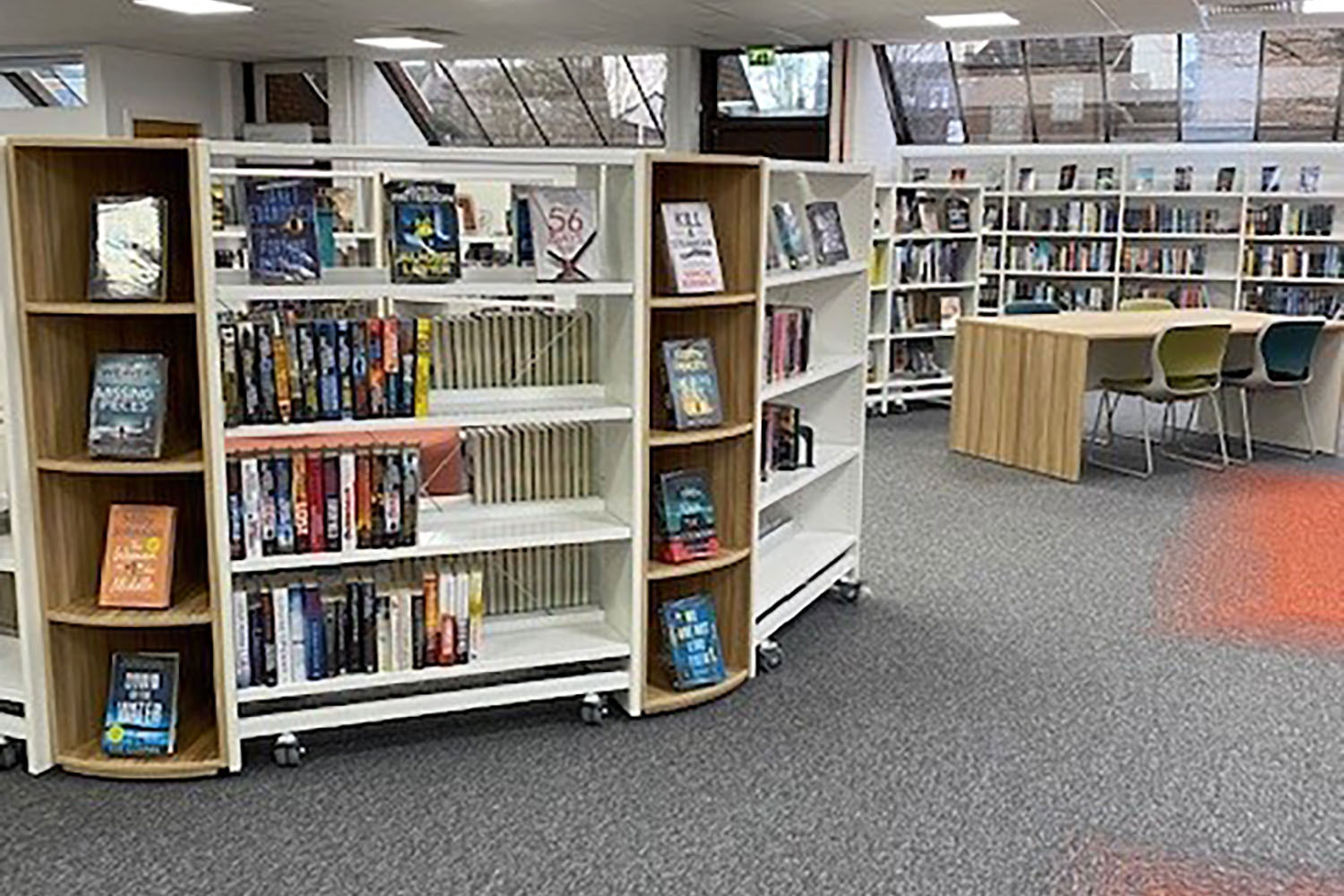 Flexibility
Space optimisation and storage capacity issues were inherent to the old library's design, which relied predominantly on wall-mounted shelving throughout perimeter walls. To address that whilst enabling the hub's multiple functions, the new library was designed with highly flexible and versatile furniture:
Island shelving introduced to the design utilising the modern Lingo system, supplied with lockable castors to facilitate safe space reconfiguration by library staff.


Colourful and modern display units also placed throughout the library and supplied with castors to allow easy removal or relocation.


Kinderboxes equipped with castors and storage space, both optimising stock capacity and contributing to the ease of reconfiguration of the new design.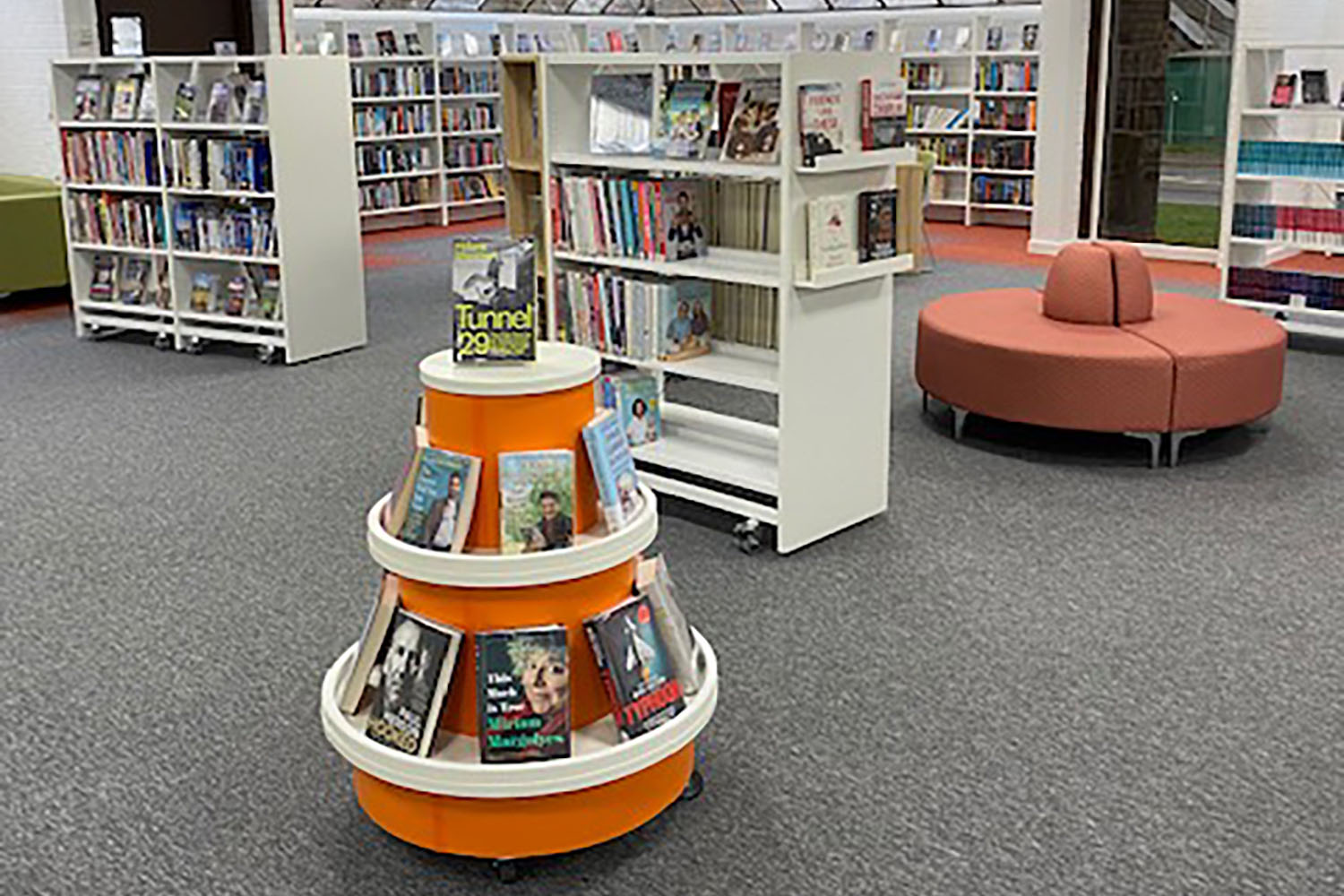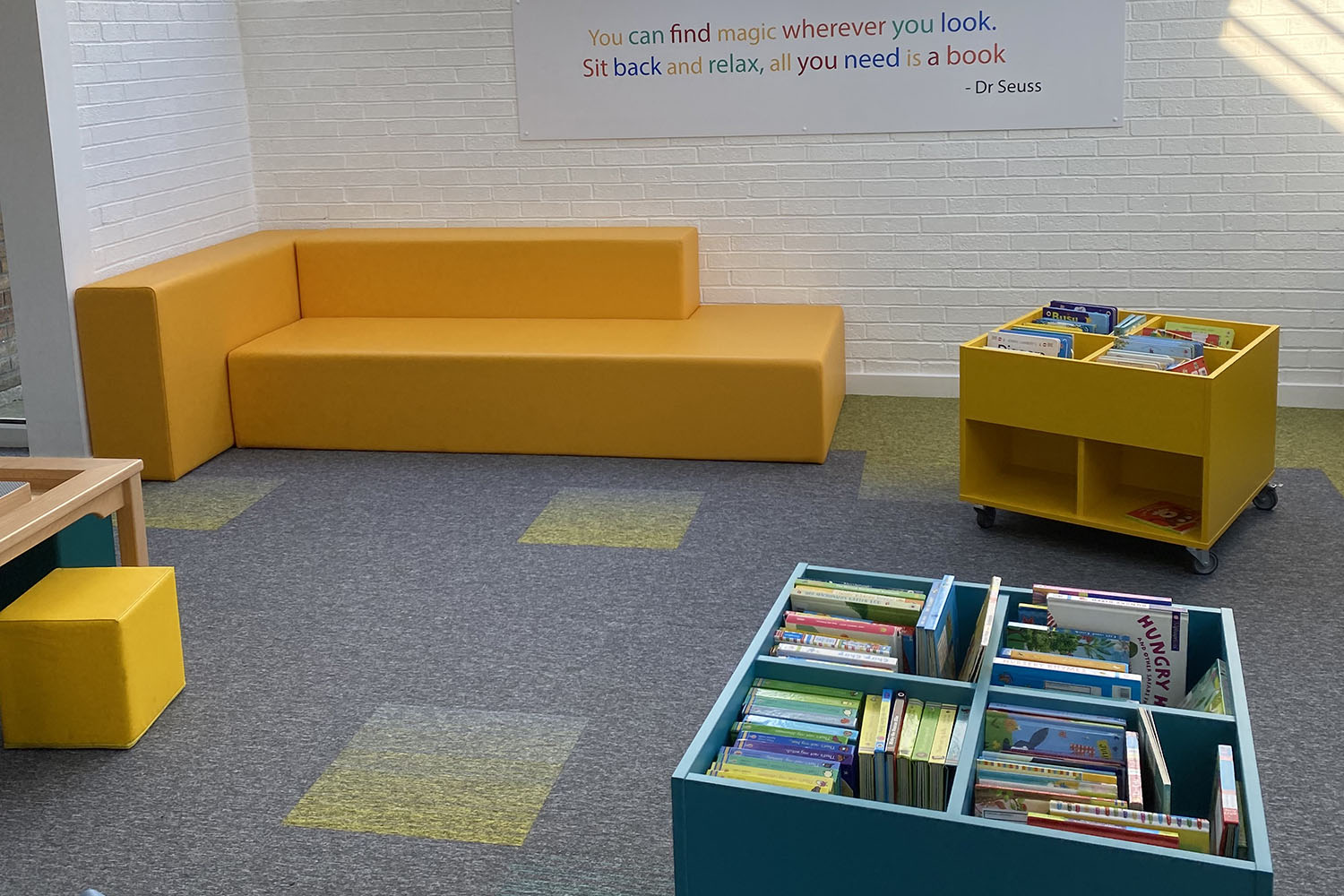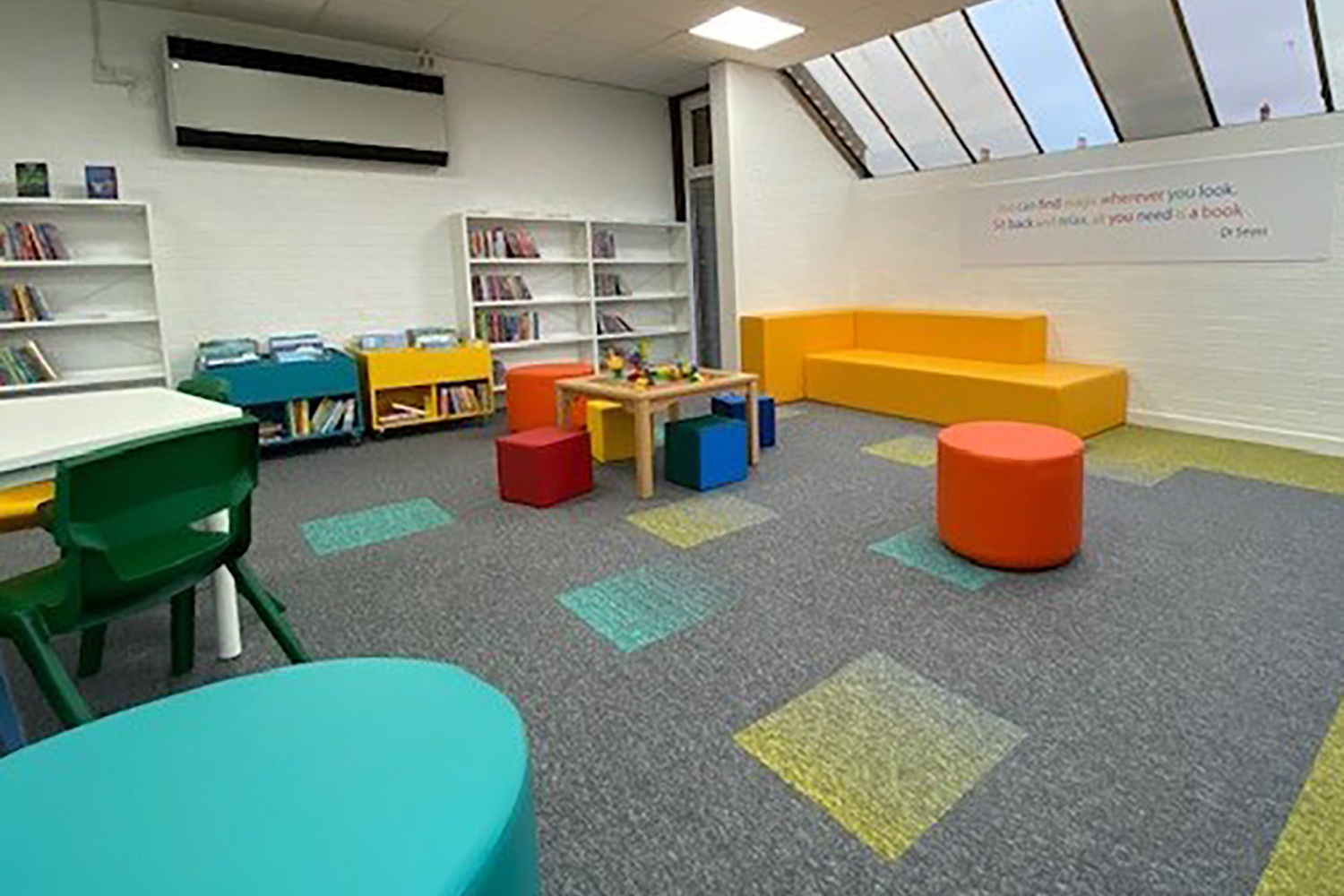 Bespoke elements
We believe each library should have a unique look and feel, inspired by their local heritage and culture. As such, our design at Bannockburn Library features a range of carefully designed, bespoke features to make it one of a kind:
Included in our scope along with furniture design, flooring throughout the library was strategically designed to match the space's new design language, working as another feature rather than an obstacle. 
Exclusive wall graphics installed throughout the library, including remarkable book quotes and colourful art, transforming what was previously impersonal bricks and mortar into an innovative design element.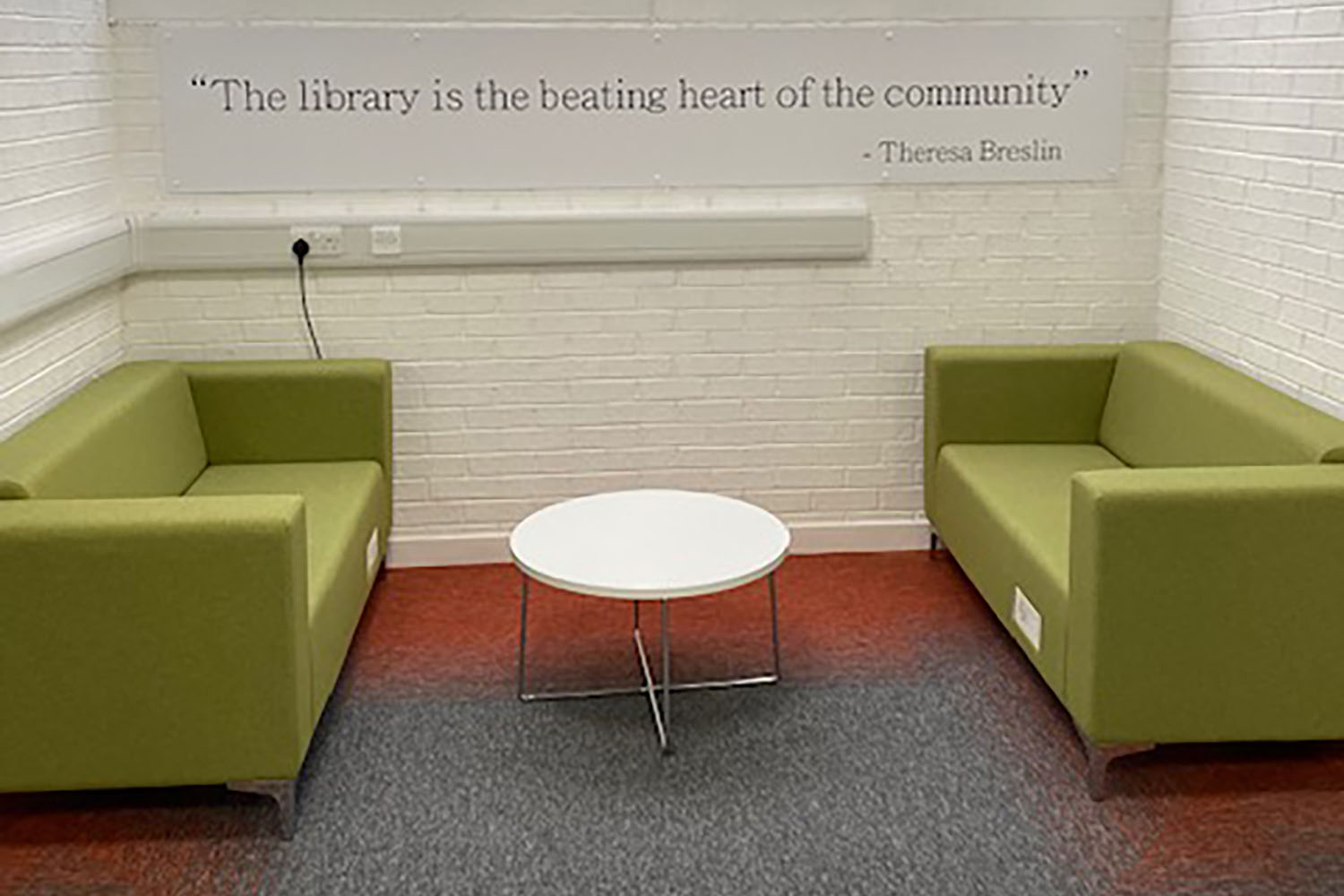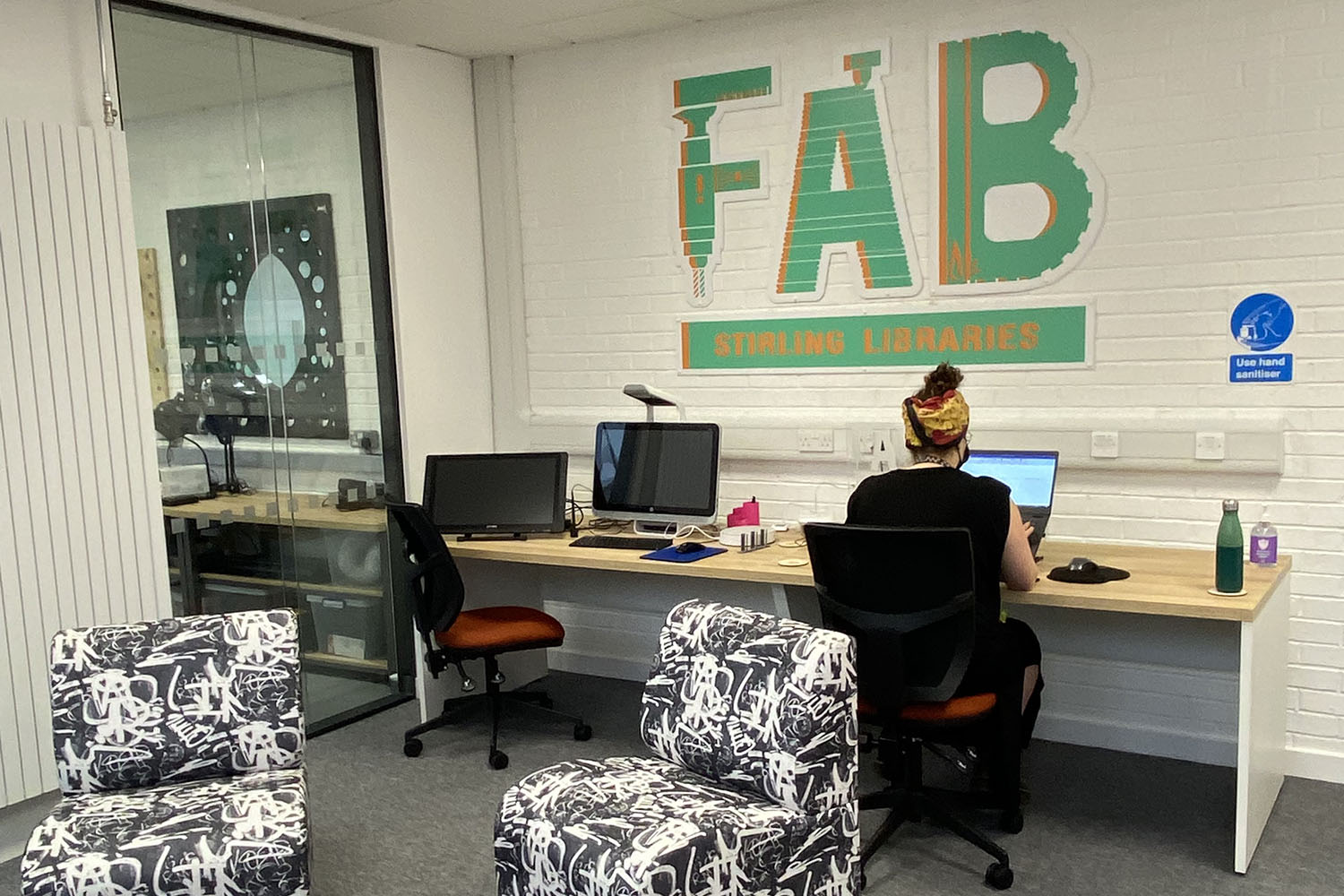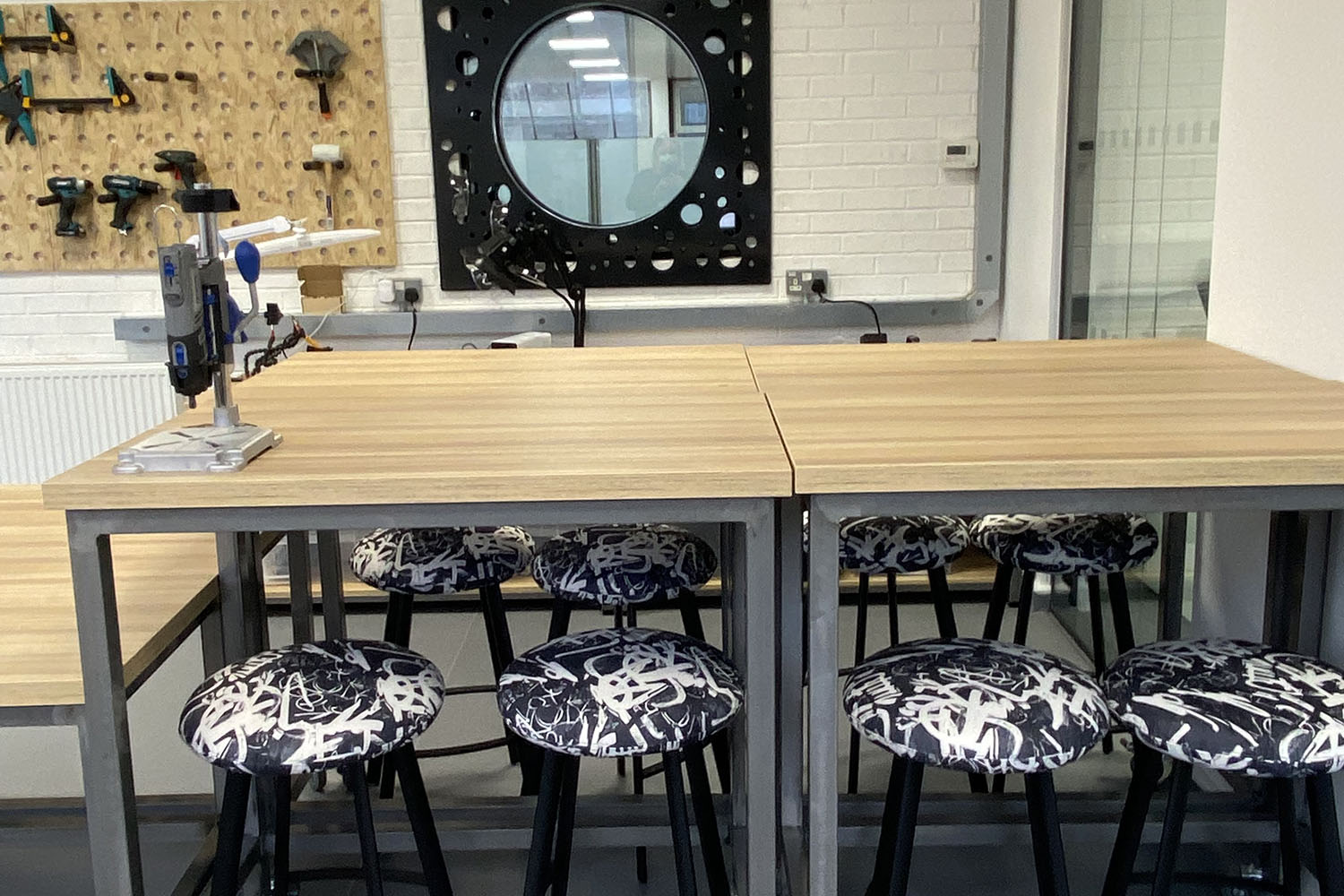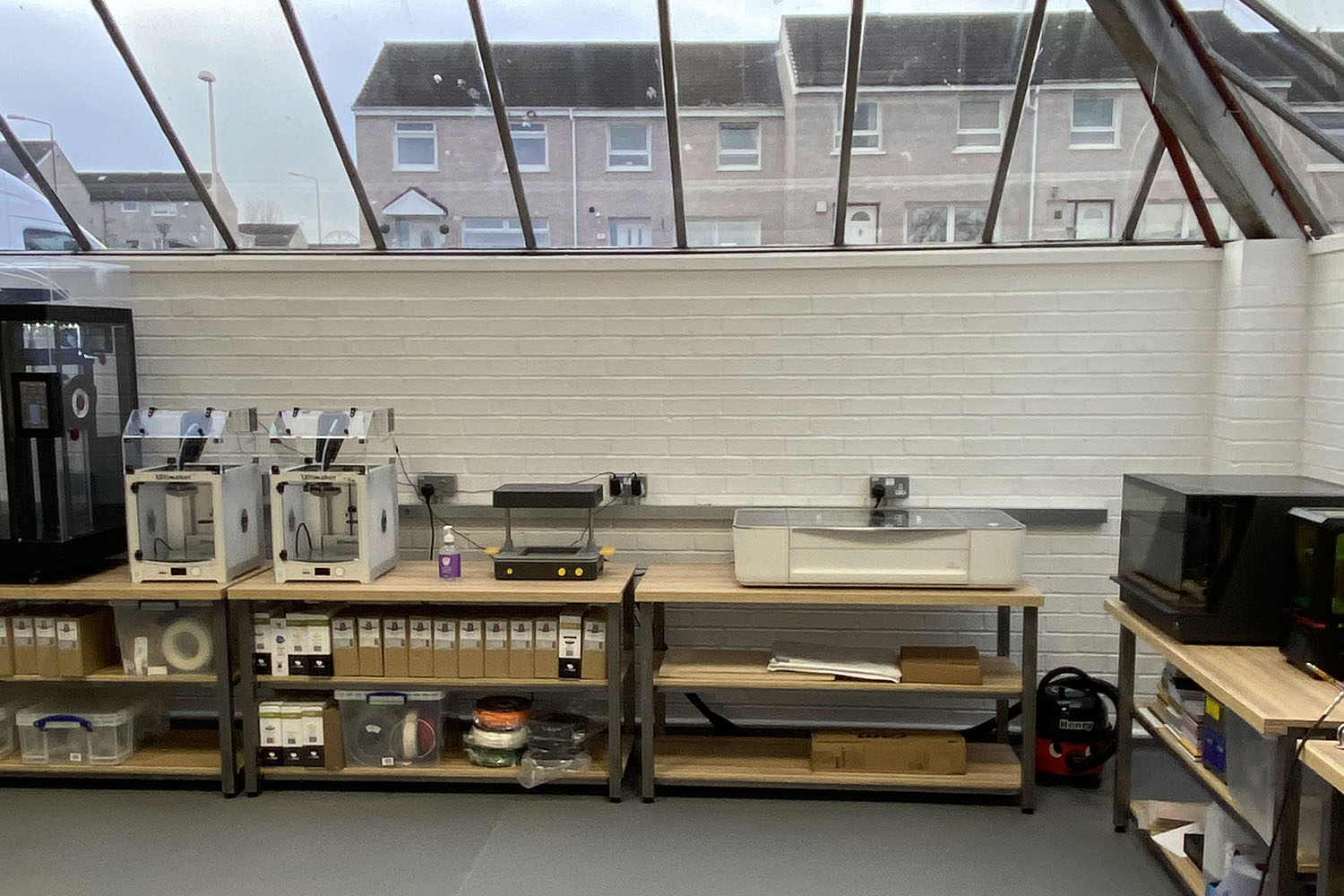 Makerspace
A statement piece in the new community hub, Bannockburn Library's makerspace embodies the Council's intention to support local entrepreneurism, offering a welcoming and modern space to enable creativity and collaborative work. Located in what was previously the library's learning centre, the makerspace accommodates a wide range of functionalities including, among others, vinyl, paper and fabric cutting machines, jewellery making stations and a wide variety of power and hand tools. Design solutions included:
Creation of two separate areas:
(a) a design space, promoting a relaxed and comfortable environment for users to develop their ideas. It includes, among other features, workstations with welded frames (providing extra durability) and bespoke storage boxes, allowing long-term projects to take place whilst preventing clutter.

(b) a collaboration/work area with ample desks and comfortable seating, facilitating group work, courses and other cooperation opportunities.
Focus on versatility and accessibility, with features such as a wall-mounted pegboard added to facilitate access to available tools whilst contributing to the space's industrial/DIY design.
Desks and workstations in both areas provided were with fully welded frames, lacquered steel locking castors, maximising the space's versatility by allowing safe reconfiguration.
Panaz Underground fabric was used, taking inspiration from graffiti and the street art of New York, contributing to the modern and industrial feel of the space.
Creation of the makerspace logo in collaboration with the Council.
Products used for Bannockburn Library