School libraries – Flexible interior
Move it around
Movable furniture is practical and makes variation in the library interior possible. Movable furniture is ideal if the school library has limited floor space and you need to rearrange the furniture – e.g., when gathering a large group of children.
Movable furniture comes in many forms and different product types. Use our shelving systems and browsers with castors to organize the library as you wish. Add poufs and cushions to make room for extra seating that are easy to move around. Choose between many colours and funny variants – the children will love it!
Be inspired on how to bring in funny and flexible furniture at the school library.

60/30 round shelving system and Box picture book browser – both with castors
Mobile devices that can be moved around as needed.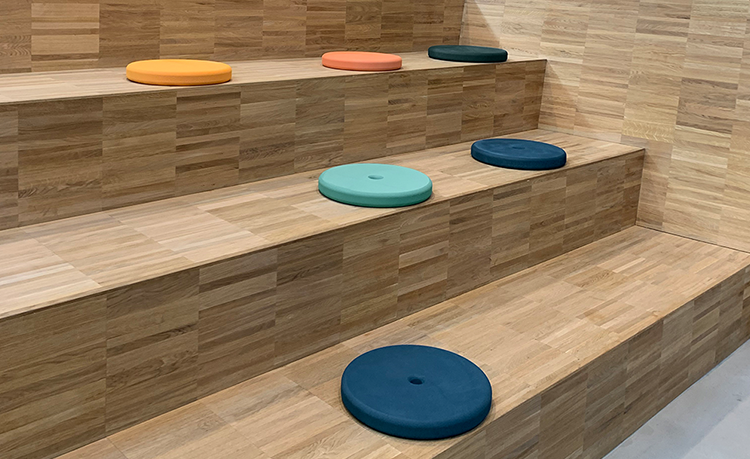 Eva cushions let the imagination run wild
For storytelling or playing on the floor, benches, or staircases.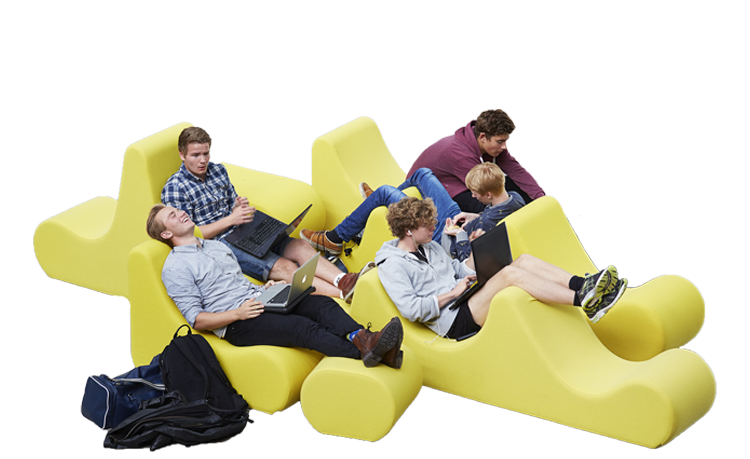 Create your own landscape with Welle
Low lounge seating landscape consisting of six different units.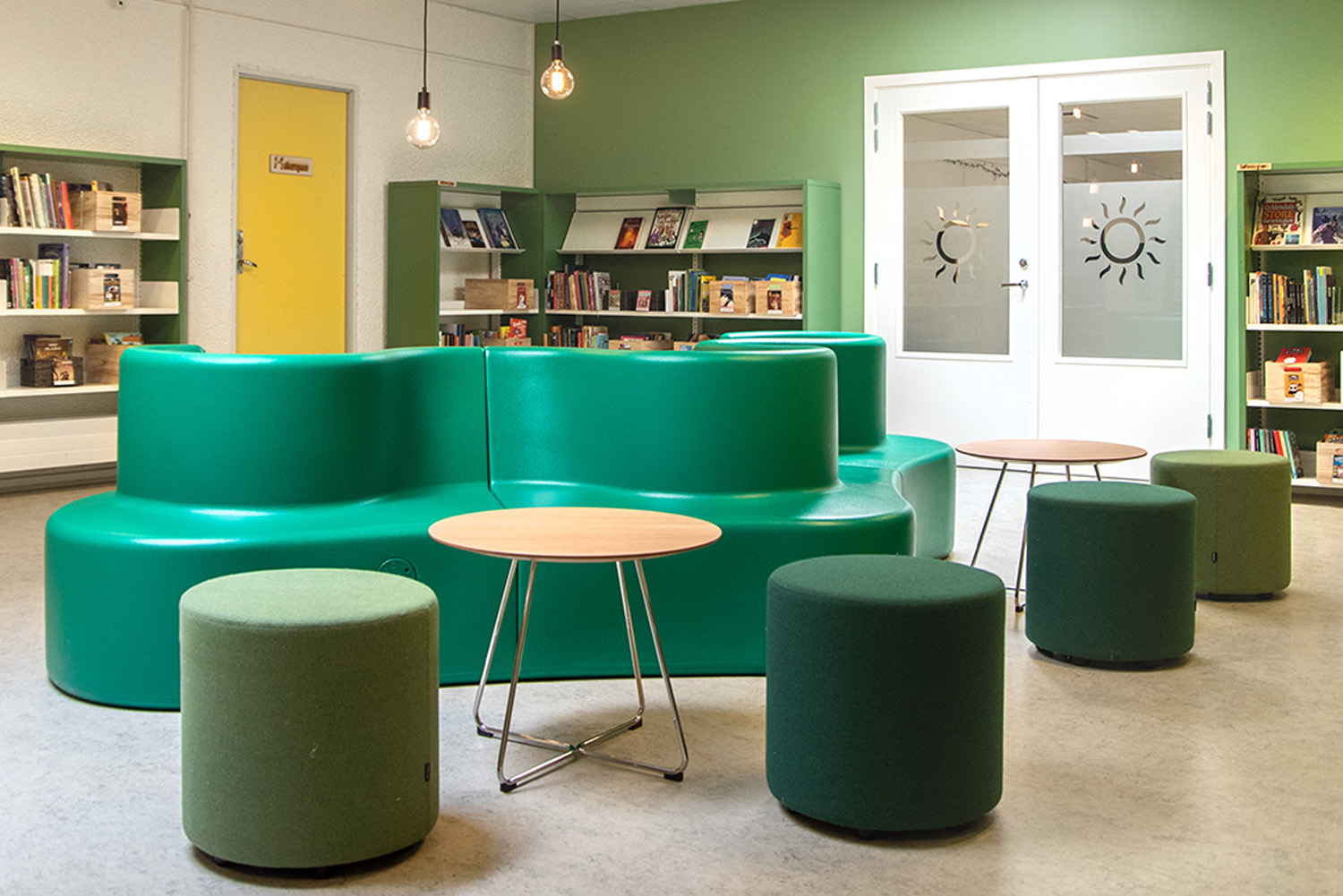 Cloverleaf modular sofa and Drum pouf
A collection of flexible and moveable furniture with room for either private life or social interaction.
Inspiration for school libraries
Inspiration
Interior design solutions in school libraries