School libraries – Reading caves
Take a time-out during busy school days
The school library is a place for absorption. By introducing reading caves, the pupils can take a break in a "room within the room" where noise can be blocked out.
Reading caves come in many editions and can be built in shelving systems or accessed as an individual piece of library furniture. The caves are often used by one or few pupils at a time and are suitable for reading, study, listening, or creative work.
See our selection of reading caves here.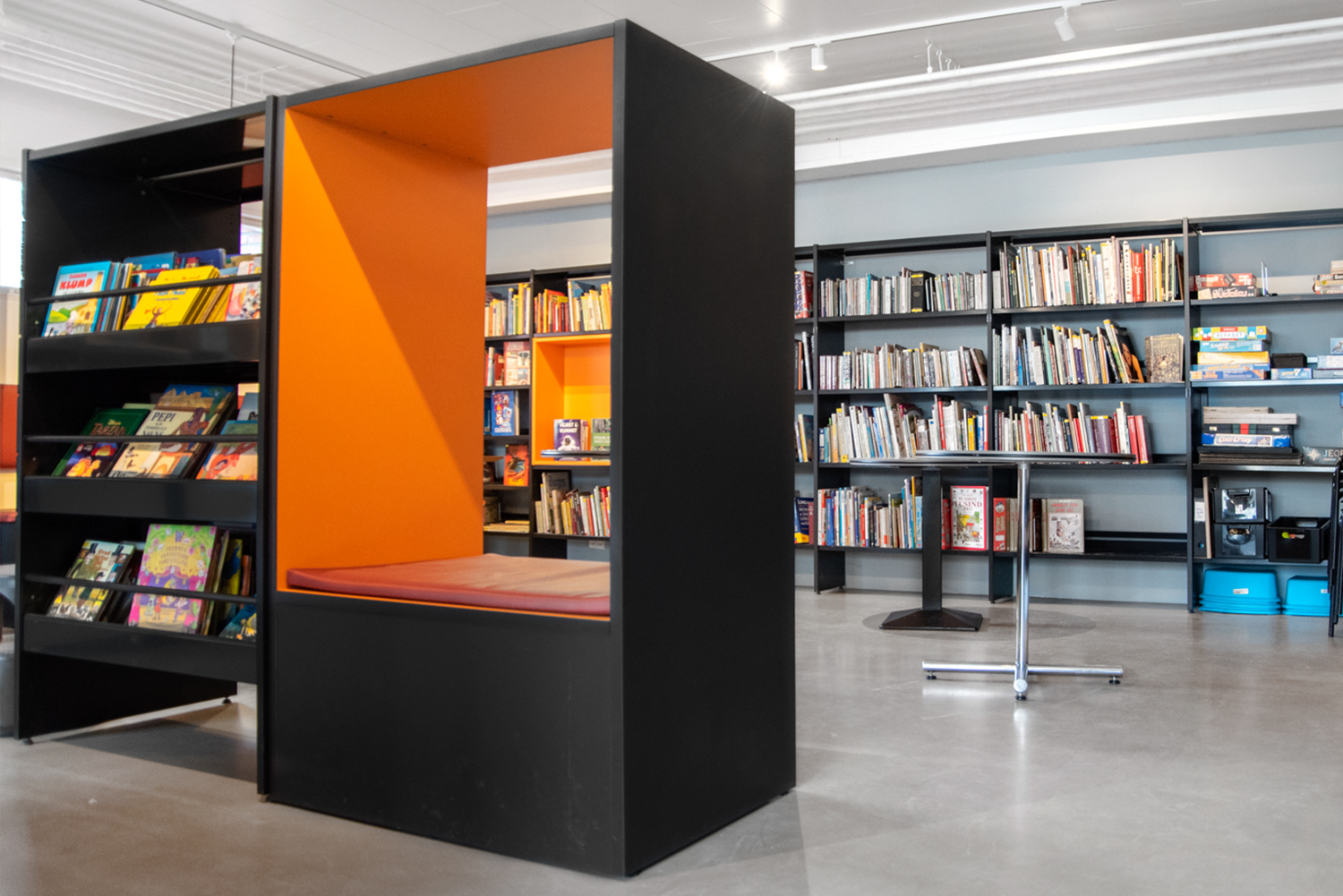 Frontline shelving system – now replaced by Lingo – with built-in seating
Transform an ordinary shelving into a reading cave.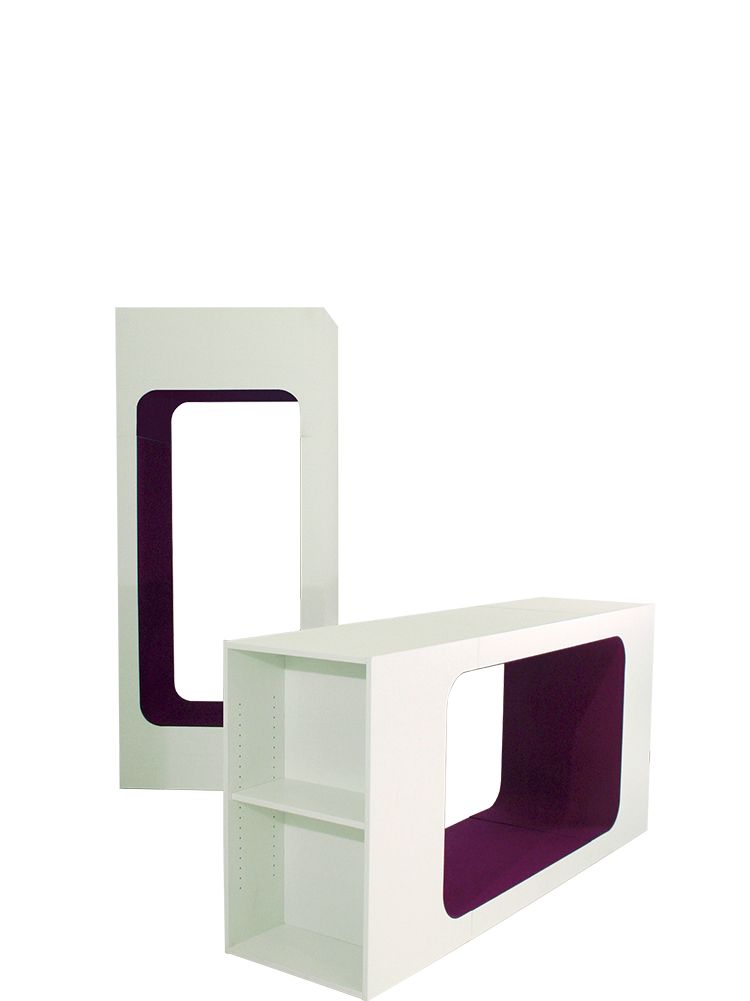 Cocoon – create zones and seating areas
The series consists of furniture in varying sizes that each serve a function and can be used either individually or in groups to create nice caves and a "room within the room".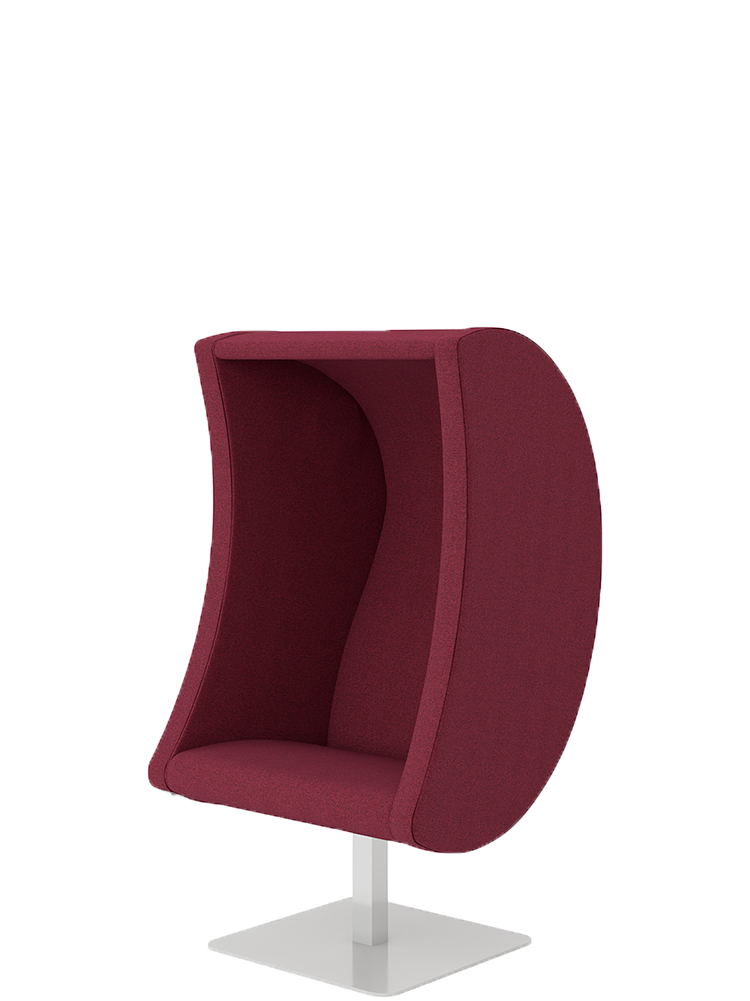 Luna sound chair – for listening and relaxation
Listen to an audio book or music – the sound is kept inside the chair and does not disturb other visitors in the library.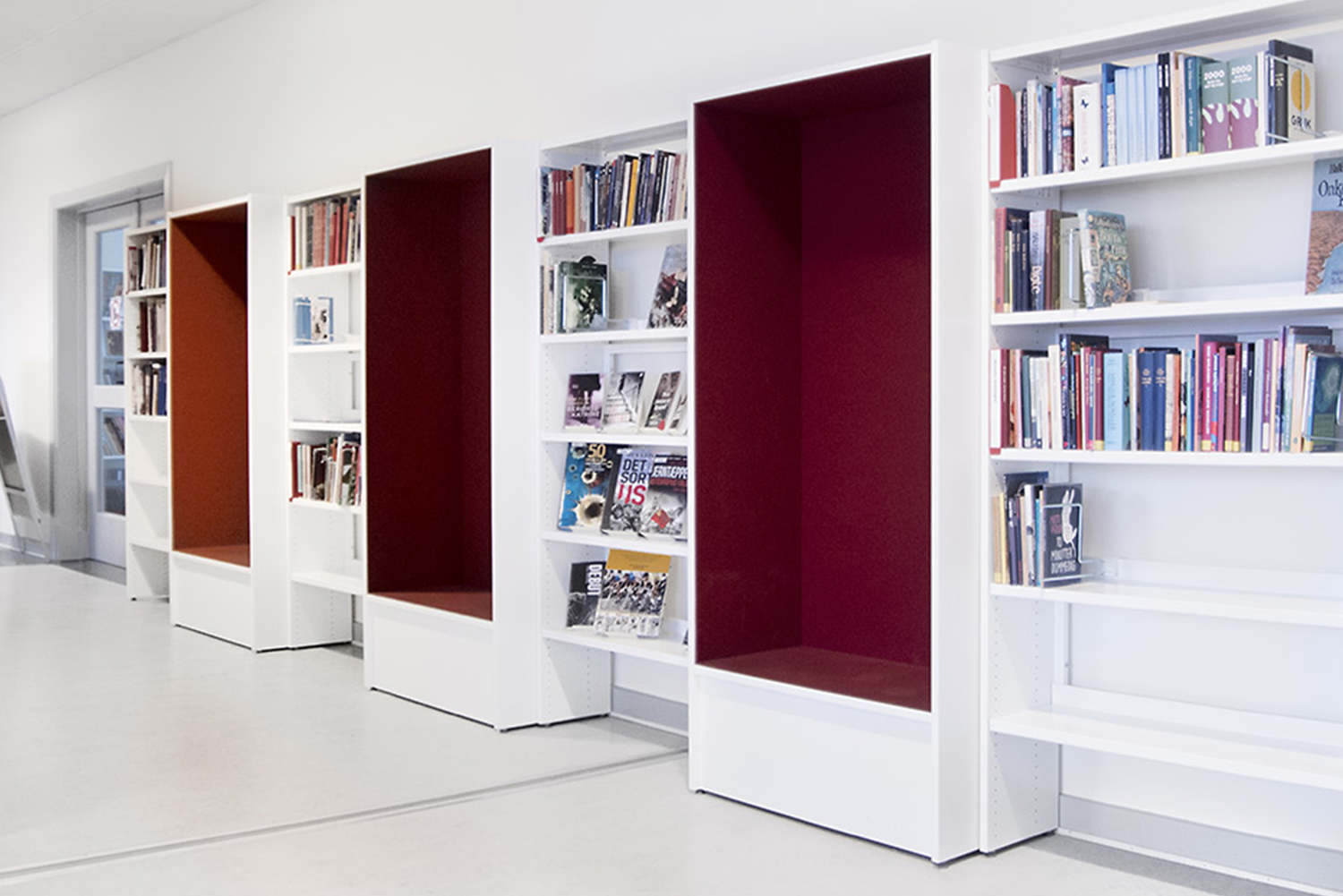 Cozy reading caves in the library
The sky is the limit! Choose reading caves in sizes and colours that fit the rest of the library interior.
Inspiration for school libraries
Inspiration
Interior design solutions in school libraries